UC's Commitment to the Environment
The UC Sustainable Practices Policy guides sustainability efforts across the ten campuses and other university facilities in nine areas of sustainable practice: climate protection, clean energy, green building, transportation, sustainable operations, waste reduction and recycling, sustainable procurement, sustainable foodservice, and sustainable water systems.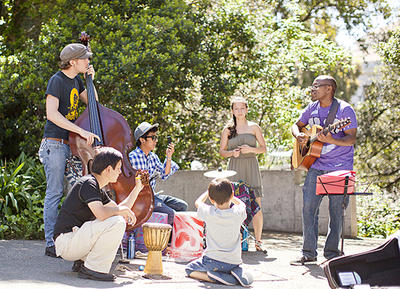 Berkeley's Commitment to the Environment
UC Berkeley intends to be a leader on environmental issues and to promote action and awareness through educational and research activities. This commitment is formalized in the "Statement of Our Commitment to the Environment" published in 2007.