About the Office
The Office of Sustainability serves as a leader for sustainability initiatives on campus.
Established in 2008, the Office of Sustainability has motivated concern for environmental stewardship to actualized improvements. Because of our efforts via education, outreach, and committees focused on promoting awareness and engagement, sustainability principles now inform campus choices pertaining to building projects, water and energy savings, transportation, food offerings, supply purchasing, and more.
Our Mission
Our mission is to foster a culture of sustainability at Berkeley and in the world. We do this by planning for and integrating sustainability practices into campus operations and by providing methods, strategies, and data for others to do the same.  We lead campus efforts to achieve carbon neutrality and zero waste with a focus on renewable energy, resource saving and stewardship, greening the built environs, and inspiring resilient and inclusive institutional change.
Our Work
Planning, Reporting & Policy
Create climate action and sustainability plans

Expand sustainability principles in land use plans and building design.

Track progress, publishing sustainability reports and managing external rating programs.

Play an integral role in the evolution of UC sustainable practices policies.
Projects & Programs
Consult on campus green building and certification programs.

Represent sustainability interests in community partnership programs.

Enable green department, lab, building, and event certification.

Offer sustainability training and faculty curriculum workshops.

Lead energy and water saving campaigns.

Implement new energy programs like solar PV installations on-site.
Community
Manage advisory groups including the Chancellor's Advisory Committee on Sustainability
Represent sustainable UC Berkeley in local to international settings.

Sponsor student fellowships and research, including CNI fellowships.

Spearhead system-wide initiatives, like the UC Cool Campus Challenge.

Lead communications via Berkeley's main sustainability website and social media.
Policy and Accountability
The Office of Sustainability has been tracking and reporting progress made toward our sustainability and environmental goals. Numerous documents, programs, guides, and reports inform campus sustainability planning and the implementation of related projects and programs at Berkeley. Downloads outlining our latest efforts are available on the Planning & Reports section of this site.  
Key to our goal setting is the collabortively developed University of California Policy on Sustainable Practices which outlines how the entire UC system will minimize environmental impacts.
Why Sustainability?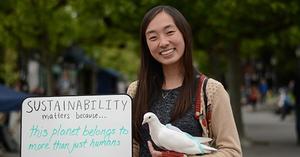 "Sustainability matters because...this planet belongs to more than just humans."
Because going green is fun!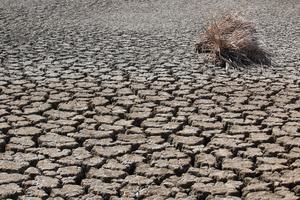 Because the alternative is not.
Because California has treasures to protect.
Go Bears!