Timeline of Sustainability Achievements
Our timeline highlights  priorities and progress over the last two decades.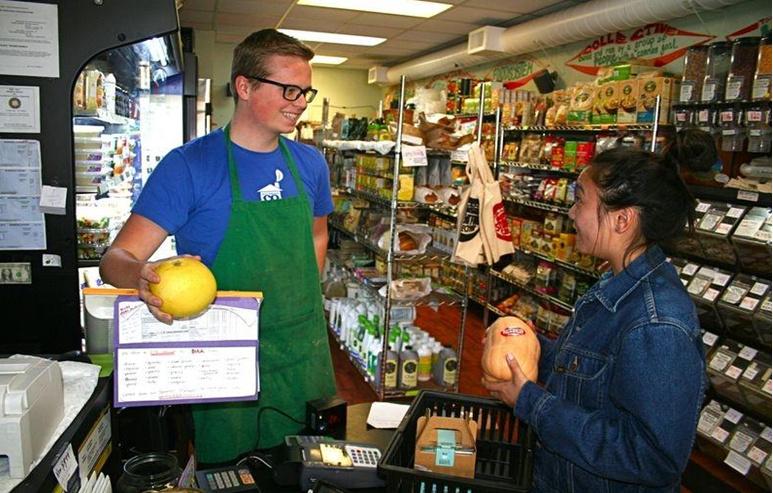 April 2023: The Student Environmental Resource Center celebrates its 10 year anniversary and Chancellor's Advisory Committee on Sustainability celebrates its 20th year. 
November 2022: UC Berkeley Takes #1 in the First Ever QS Sustainability World University Rankings.
October 2022: Office of Sustainability launches the new Business Air Travel Carbon Mitigation Program. 
June 2022: The State of California commits $249 million to the Berkeley Clean Energy campus projects.
July 2021: UC Berkeley launches the Berkeley Clean Energy Campus Initiative
March 2021: UC Berkeley Receives the Highest STARS Rating - Platinum for Sustainability Achievements
November 2020: New Office of Sustainability Staff Training and Certification Program launched.
November 2020: The newest UC Berkeley Sustainability Plan is published.
April 2020: UC Berkeley leads the way with country's strongest single-use plastic ban
July 2019: Kevin and Connie Chou Hall earns a trifecta of green building credentials, True Zero Waste, LEED Platinum, and Well.
May 2019: UC Berkeley crowned Coolest Campus in 2019 Cool Campus Challenge
February 2019: UC Berkeley becomes biggest American university to fully commit to clean energy
December 2018: UC Berkeley reaches STARS Gold
Dec 2016:  Jacobs Hall becomes Berkeley's first LEED platinum building.
April 2016:  The Green Initiative Fund was renewed for an additional 10 years by a 68% 'yes' vote.
2015-2017:  Solar PV systems at MLK Student Union, the new Eshleman, the Recreation Sports complex, and the University Village apartments and Jacobs Hall, begin generating 1 MW of power from the sun.
Fall 2015:  New ESPM Food Systems minor offered.
2014:  Berkeley made the strategic decision to voluntarily opt into the state Cap and Trade program.
November 2013:  President Janet Napolitano announced the Carbon Neutrality Initiative, which commits UC to emitting net zero greenhouse gases from its buildings and vehicle fleet by 2025.
2013: Berkeley meets its first carbon reduction target bringing emissions lower then they were in 1990.
October 2012: The Student Environmental Resource Center opened its first temporary space in the Martin Luther King Jr. Student Union building.
Fall 2011: WORKbright green staff sustainability training offered for first time. Campus installs 800 exterior LED lamps in all of the iconic exterior lamp posts.
June 2011: Cal Dining achieved Marine Stewardship Council certification for their seafood purchases.
April 2011: Chancellor Birgeneau committed to reducing potable water usage by 10% by 2020.
February 2011: Cal Energy Corps is launched.
November 2010: The Berkeley Student Food Collective opened the doors to its new storefront in the fall.
2010: Goal of reducing fuel use from fleet and commute by 25% was met and exceeded; use is currently 30% below 1990 levels.
July 2009: The Campus Sustainability Plan is published.
April 2009: The campus certified the first Green Departments and Green Events.
March 2009: The 2009 Climate Action Plan is completed.
July 2008: The campus Strategic Energy Plan is completed, outlining almost 200 energy efficiency projects that the campus is implementing.
April 2008: Haste Street Child Development Center is first campus LEED certified building project.
January 2008: The UC Berkeley Office of Sustainability was formed.
November 2007: UC Berkeley adopted a Statement of Commitment to the Environment.
March 2007: UC President Dynes signs the American Colleges and Universities Presidents Climate Commitment (ACUPCC).
Spring 2007: The student fee referendum for the Green Initiative Fund (TGIF) passes by 69%.
September 2006: The Society & Environment major was created in the Department of Environment Science, Policy, and Management. The campus releases its first Bicycle Plan.
April 2006: The Cal Climate Action Partnership (CalCAP) was announced. Crossroads certifies organic-certified salad bar – the first on an American university campus.
April 2005: The first UC Berkeley Campus Sustainability Assessment was completed. First Sustainability Award and Green Fund Grant winners announced.
April 2004: CACS holds first Sustainability Summit.
October 2003: The Chancellor's Advisory Committee on Sustainability (CACS) formed. 59 kilowatt photovoltaic system installed on the MLK student union, funded by the Graduate Assembly and ASUC.
July 2003: The UC Regents signed the "Green Building Policy and Clean Energy Standard," the first sustainability policy for the University of California.
2001: First UC Berkeley Recycling Summit held. Residential Sustainability Education Coordinators (RSECs) program formed.
UC Berkeley Sustainability Awards and Honors
2022: UC Berkeley Takes #1 in the First Ever QS Sustainability World University Rankings.

2019 Berkeley earns a coveted spot in the top 20 greenest universitiesby the both Sierra Club and the Princeton Review.

2015-2019 We have won for the fifth year in a row Green Sports Alliance/ Pac-12 Zero Waste Road to Zero Waste Basketball Competition and Best Improved for Football.

2019 The Green Initiative Fund (TGIF), was a finalist for the Green Gown Student Engagement Award, hosted by a partnership with the United Nations.

2016-2017 Jacobs Hall receives three awards/honors: 

1) UC Best Practice Award for energy efficiency in new construction. 

2) The 2016 Top Ten award from the American Institute of Architects. 

3) Energy Department's Better Buildings Challenge program recognizes University of California, Berkeley and Jacobs Hall for its leadership in energy efficiency. 

2017 UC Berkeley Lower Sproul Redevelopment project received the first ever Jury's Choice Award by the Society for College and University Planning, SCUP

2014 UC Berkeley ranked the top university in Environment/Ecology by the U.S. News & World Report's inaugural international rankings.

2012 Clean Air Award (Cal Climate Action Partnership). Breathe California.
Moving Toward the Future
UC continues to build upon solar production.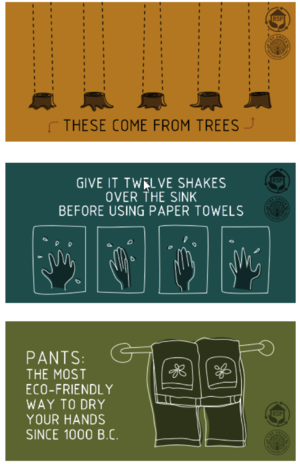 Emphasizing conservation never goes out of fashion.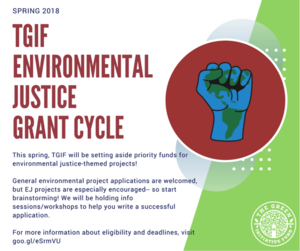 Awareness of the interrelationship between environmental concerns and social justice is growing on campus and among the greater public.