Getting Your Bearings
Get to know your new campus by taking a sustainability walking tour! Students lead the way in making Berkeley Zero Waste by 2020 & Beyond, and in saving energy to become Carbon Neutral by 2025.
What can you do? When you arrive, unpack your reusable water bottle and get familiar with the composting bin in your room - use them often.  Enjoy the locally-sourced and sustainable food in the dining halls. Turn off unneeded lightsand take shorter showers. Getting around is easy with your transit Class Pass, on campus shuttles or by bike. Still working on your class schedule? Look through our list of sustainability related courses. Or volunteer to improve the habitat around Strawberry Creek.
We want to make it easy for you to join us & engage with our community of sustainability.
SERC & Student Orgs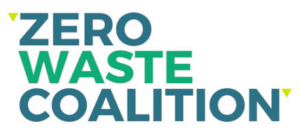 UC Sustainability Fellowships