Sustainability Staff Training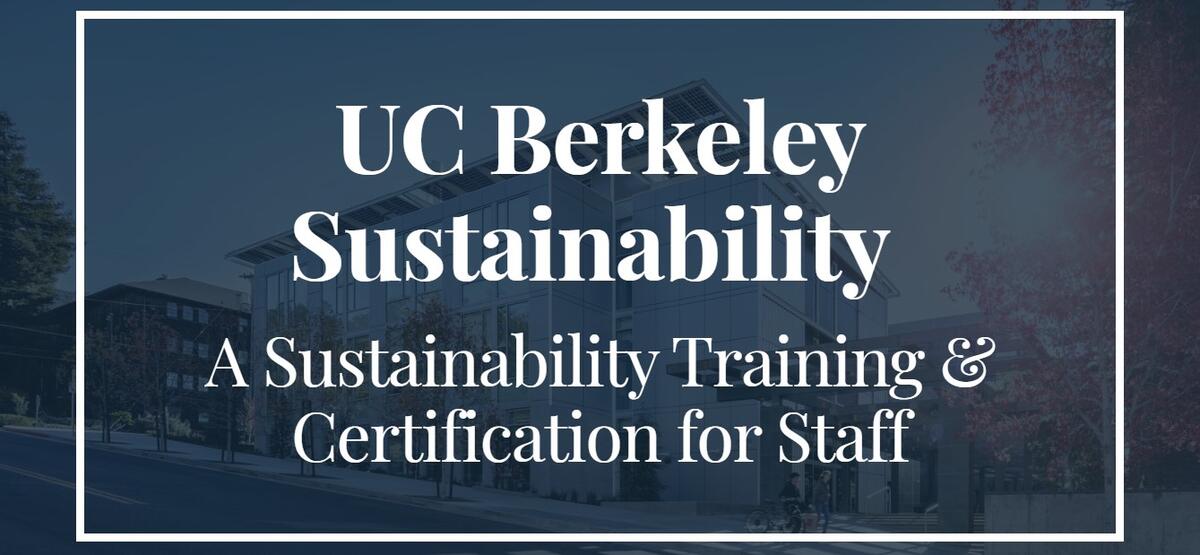 Created by the Office of Sustainability, the UC Berkeley Sustainability Staff Training includes 10 comprehensive modules, designed to allow you to work at your own pace. Upon successful completion of the modules, UC Berkeley Staff earn their Workbright Green Course Certification through the UC Learning Center.
The training can also be accessed via the UC Berkeley Sustainability website.
The Modules
The modules are Designed to be a resource on important topics in environmental, social, and economic sustainability, the modules offer a snapshot of UC and UC Berkeley's progress in these fields. The modules are a mix of topic and concept introductions supported with videos, articles, and more. 
The topics covered by the modules include: 
Carbon neutrality 

Zero waste 

Resiliency and environmental justice 

Sustainable eating 

Ecosystems and biodiversity 

Built environment 

Transportation 

Sustainable spending 

Water 

Engagement 
Each module will take 20 to 30 minutes to complete.
As a Sustainability Resource
This staff training website also functions as a holistic introduction to Sustainability at UC Berkeley with the intention of being used as a resource to students, faculty, and the greater Berkeley community.  
Access this website as a sustainability resource rather than a training