Green Labs & Certification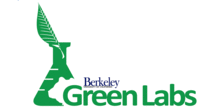 In May 2020, the campus produced its first Green Labs Action Plan The Plan identifies short and longer-term initiatives 
to improve sustainable practices - such as water reduction, waste elimination, energy-saving technology, engagement, and procurement strategies - in campus labs and research spaces.
The Green Labs Certification Program recognizes laboratories for their implementation of sustainability and efficiency practices. Labs are able to achieve credits in the areas of Energy Efficiency, Water Efficiency, Waste Reduction, Chemicals, Purchasing, and Education, and evaluate potential areas of improvement. The new studio certification program encompasses traditional and non-traditional chemical or engineering labs and may include design studios, architecture programs, el
ectronics, robotics, prototyping, 3D printing, and fabrication shops.