Welcome to the Chancellor's Advisory Committee on Sustainability

Established in 2003, the Chancellor's Advisory Committee on Sustainability (CACS) promotes environmental management and sustainable development on campus.  Membership is drawn from faculty, staff, students and alumni and meetings are open to everyone.
The Committee is charged with advising the Chancellor on matters pertaining to the environment and sustainability as it directly relates to the University of California, Berkeley. To fulfill this obligation, CACS draws strength from its diverse composition of faculty, staff, students and alumni.
The mission of the Committee is composed of three central goals:
To engage the campus in an ongoing dialogue about reaching environmental sustainability
To integrate environmental sustainability with existing campus programs in education, research, operations, and public service
To instill a culture of sustainable long-range planning and forward-thinking design
CACS has two signature annual initiatives: Earth Month's anchor event-the Annual Sustainability Summit, and the Annual Sustainability Awards program.
The Charter of the Chancellor's Advisory Committee on Sustainability can be found here
Student Communication with CACS
Do you have questions about sustainability at UC Berkeley, ideas about ways to improve sustainability on campus, or are looking for resources, contacts or support on a sustainability initiative you'd like to start or get involved with?

Fill out this form to solicit feedback from the Chancellor's Advisory Committee on Sustainability.
History
The move toward more sustainable practices and environmental stewardship at UC Berkeley has grown markedly since the turn of the century.  Berkeley's early efforts inspired campuses across the state to develop sustainability programs, influenced the UC Regents to make policy changes at the system-wide level.
In 2003, then Chancellor Berdahl created the Chancellor's Advisory Committee on Sustainability (CACS).  During the committee's first year, CACS hosted the first annual UC Berkeley Sustainability Summit where it secured funding to conduct a Campus Sustainability Assessment and established the Chancellor's Green Campus Fund. Green Fund Grants are awarded annually.
In 2008, CACS participated in establishing the Office of Sustainability on campus and the hiring of the first Director of Sustainability. CACS in collaboration with the new office released the 2008 Campus Sustainability Assessment
Since its inception, CACS has lead numerous outreach and educational initiatives, hosted annual summits, authored reports on campus water usage and climate initiatives, published water sustainability plans, hired student interns when feasible, hosted an annual summit, and bestowed awards to individuals, groups, and projects that further sustainability at Berkeley.
Advancing Water Sustainability at UC Berkeley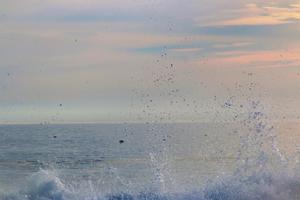 At 2011 Sustainability Summit the Chancellor announced the first water reduction goal for the campus - 10% below 2008 levels by 2020. 
Final Campus Water Usage and Conservation Report
Getting to Zero Waste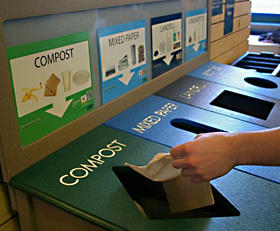 The Chancellor's Advisory Committee on Sustainability (CACS) commissioned a student to research current disposal practices and to identify the challenges/opportunities in meeting zero waste targets.