Academics and Learning

Our core mission – of teaching, research, and public service – provides an opportunity to use the campus as a research and learning laboratory for sustainability.
It is not surprising that the Environment – "the impacts of human activity on our planet's ecosystems, and how to manage and mitigate those impacts" – was one of ten academic themes of exceptional promise included in the 2002 UC Berkeley Strategic Academic Plan. Berkeley's current strategic planning process has identified Environmental Change, Sustainability, and Justice as one of it's Signature Initiatives. This initiative intends to address critical issues and challenges - facing our state, our nation, and our world - that Berkeley is particularly well suited to address.
Campus Performance Overview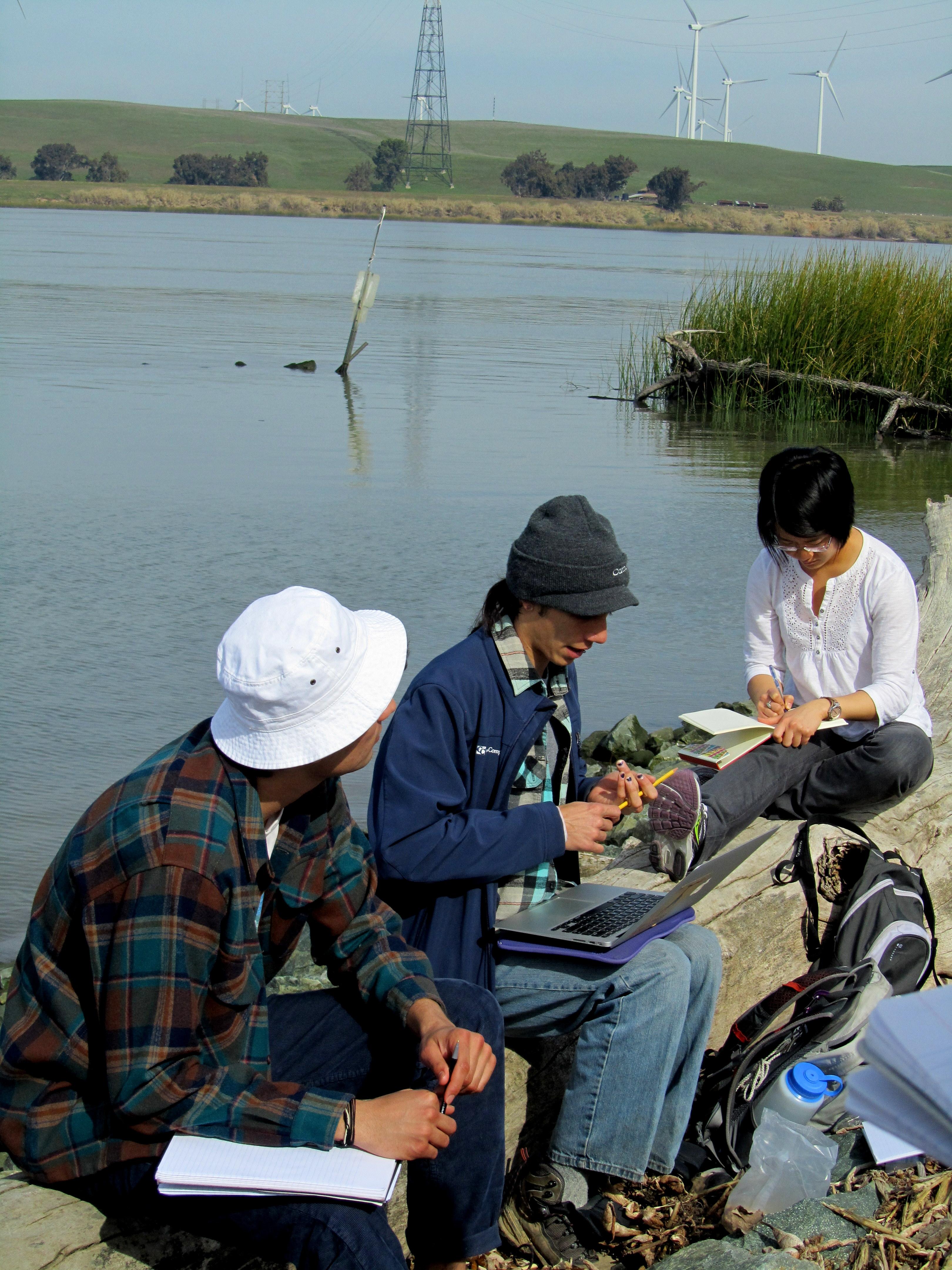 UC Berkeley offers a wide range of degree, course, and service learning options, which allow students to increase their understanding of the complex issue of sustainability. Grants, class projects, and student organizations help tie what is learned in the classroom and the lab to real world outcomes.
UC Berkeley has long led the way in sustainability research, be it environmental, social, or economic sustainability, and that history fills the campus' course catalog. Sustainability classes don't come only from perhaps more predictable departments such as Environmental Science, Policy, and Management. Students can dive into the global history of ecologically conscious art, architecture, cinema, sustainable design, and urban planning (HISTART 105) or learn how environmental concerns have shaped the history of American landscape architecture since 1850 (AMERSTD C171). 
A recent inventory found more that UC Berkeley's sustainability course offerings make up almost 50% of all campus courses. In this list, covering courses from 2017-2020, users can appreciate just how deeply sustainability - of all kinds - is addressed in classrooms across UC Berkeley. See the full list of courses.
Mapping courses to the UN SDGs
In 2020, a team of student OS fellows mapped over 600 sustainability courses to the United Nations Sustainable Development Goals (SDGs). Read the full report here: UC Berkeley's Sustainability Curriculum & the UN Sustainable Development Goals.
STARS Performance Overview
Academics and Learning Category
According to STARS, "This subcategory seeks to recognize institutions that have formal education programs and courses that address sustainability. One of the primary functions of colleges and universities is to educate students. By training and educating future leaders, scholars, workers and professionals, higher education institutions are uniquely positioned to prepare students to understand and address sustainability challenges. Institutions that offer courses covering sustainability issues help equip their students to lead society to a sustainable future."
Berkeley's STARS Performance
Total Points Available: 40.00
Academics and Learning Points Claimed: 36.31
Breakdown--
| | |
| --- | --- |
| | |
| | |
| | |
| | |
| | |
| | |
| Sustainability Literacy Assessment | |
| Incentives for Developing Courses | |
| Campus as a Living Laboratory | |
UC Berkeley is consistently rated as the top university in the world in environmental sciences, and that record is reflected in its solid performance in the STARS Curriculum category.
Doctoral and research universities on average won 

63.79%

of points in the Curriculum category, compared to 91% of points captured by UC Berkeley in the field.
Almost 50% percent of campus courses qualified as sustainability-focused or -related, based on the STARS definition.
Those courses were distributed across 115 academic departments, making up 89% of all UC Berkeley departments. These included the anthropology, social welfare, and ethnic studies departments that offered courses addressing social and economic sustainability.
Using that same criteria, practically all UC Berkeley undergraduates receive sustainability training due to requirements that they receive a passing grade in at least one American Cultures class designed to explore social and environmental justice issues.
Including graduate students, about 55% of UC Berkeley students received degrees in the 20170-2020 school years from departments with a sustainability-related learning outcome.
Academics & Learning Highlights
UNEX has an extensive range of sustainability programs and courses, which make up 10 percent of UC Berkeley Extension course offerings. Sustainability courses include sustainable design, energy for sustainability, and environmental monitoring.

The Global Environment Theme House brings together students and faculty to explore issues around environmental change, natural resources, sustainable environments, and environmental leadership.