Progressing towards Carbon Neutrality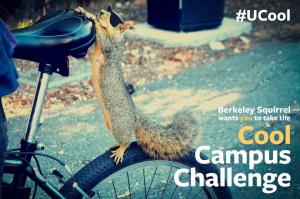 The UC system has a goal to be carbon neutral by 2025. This calls for net-zero greenhouse gas emissions from our building energy and fleet vehicle use.  For Berkeley to meet this target campus emissions will need to be reduced by about 80%. Berkeley has taken the first steps toward neutrality by reducing emissions to 1990 levels, faster than required by California guidelines. The campus is working to progressively lower emissions until carbon neutrality is achieved. Learn more about our ongoing efforts to reduce carbon emissions.
Campus Initiatives
See energy consumption and conservation in action through the Pulse Dashboard of campus buildings. The dashboard tracks the effects of energy saving efforts in real time. Here you can see the cumulative impact of your behavior and of others in your building, since everyone has a role in the campus energy conservation effort.