Procurement Goals

GOAL: Comply with the University of California environmentally-preferable purchasing policies and procedures.
STATUS: In progress
GOAL: 25 percent green spend and 25 percent economically and socially responsible spend in specific product categories.
STATUS: In progress
Campus Performance Overview
Procurement has a key role in our sustainability commitments, as it impacts food, waste, water and carbon. It also holds the key to making big impacts when considering our Berkeley and UC systemwide buying power.
The Supply Chain Management team works to offer efficient procurement services through programs like BearBuy and Strategic Sourcing, delivering savings and providing better overall service.  They also strive to comply with UC Sustainability Practices policy by incorporating environmentally friendly products and services.  The University of California also provides resources for suppliers on the University code of conduct for licensees and sustainable and ethical supply chain practices.
Performance highlights:
80% percentage of expenditures on electronic products are EPEAT Gold registered
62% percentage of expenditures on office paper are 90-100 percent post-consumer recycled and/or agricultural residue content and/or FSC Recycled label
10% percentage of expenditures on cleaning and janitorial products are third party certified to meet recognized sustainability standards.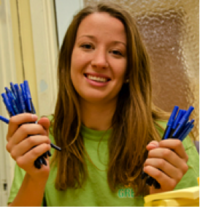 STARS Performance Overview
Procurement Category (termed "Purchasing" by STARS)
According to STARS, "This subcategory seeks to recognize institutions that are using their purchasing power to help build a sustainable economy. Collectively, institutions spend many billions of dollars on goods and services annually. Each purchasing decision represents an opportunity for institutions to choose environmentally and socially preferable products and services and support companies with strong commitments to sustainability."
Berkeley's STARS Performance
Total Points Available: 6.00
Procurement ("Purchasing") Points Claimed: 4.73
Breakdown--
| | |
| --- | --- |
| | |
| | |
| | |
| Cleaning and Janitorial Purchasing | |
| | |
Research and doctoral institutions as a whole won 57% of Purchasing points, compared to 79% of available points captured by UC Berkeley.
Compared to 2018, our 2021 STARS report improved greatly in the Cleaning & Janitorial Purchasing subcategory. 

University of California has a system-wide agreement with the company Waxie for supplying cleaning and janitorial products, and the vendor is proactive in promoting the purchase of green products & in providing a clear and thorough reporting of spend.
Purchasing Highlights
UC Berkeley has instituted a Green Cleaning Program that requires all cleaning products meet the LEED Existing Building criteria. We are also phasing in the exclusive use of Green Seal-certified cleaning products.
Berkeley strives to prioritize recyclability, durability and other life-cycle concerns in a range of supply chain decisions. For example, the UC system focuses its procurement on products with ENERGYSTAR and WaterSense certification, when they are available. 
Once a semester, Cal Zero Waste and Supply Chain Management hosts a road show event to showcase and promote environmentally preferred alternatives for common office supplies. At the roadshow, products that produce less waste than their counterparts or are made out of recycled content are showcased.