Mission
The Zero Waste Coalition aims to bring together waste-related organizations at UC Berkeley to improve communication between them, collaborate on initiatives, be a resource for zero waste on campus, and foster a zero waste community. See an overview of the Zero Waste Coalition and its projects here. 
History
In 2017, the ASUC Zero Waste Student Advisory Committee was established in an effort to connect organizations working on waste-related projects at UC Berkeley. In Spring of 2019, the committee was re-established and rebranded as the Zero Waste Coalition by Nicole Haynes. Successful initiatives include:
Cal Move Out
For the last two weeks in May 2021, we revamped the Cooperative Reuse program to offer free 

mattress and furniture recycling for Cal students. This program successfully diverted over 200,000 lbs of landfill waste and recycled nearly 600 mattresses.
Virtual Engagement
We maintain engagement via regular ZWC Zoom meetings and a 

Workshop with SCEC

on Accessibility and Environmental Justice in the Zero Waste Movement. In the Fall, 

we educated more than 1500 students through virtual beginning of class presentations about environmental justice.
Zero Waste Lab
In the fall of 2020, we started the Zero Waste Lab, which has hosted over 70 undergraduate researchers working remotely on almost 25 zero waste related research projects.
Compost Week
In March 2020, the ZWC engaged over 5,000 students and faculty members in a weeklong push for compost education.
Non-Essential Single-Use Plastic Elimination Policy
In April 2020, UC Berkeley committed to the strongest plastic ban in the country. This comprehensive target will eliminate all non-essential single-use plastic with viable alternatives by 2030.
Zero Waste October
A month of educational programming aimed at engaging individuals at UC Berkeley in waste sorting and reduction efforts. *Zero Waste October was initially started by a middle school teacher and her students in Marin, CA.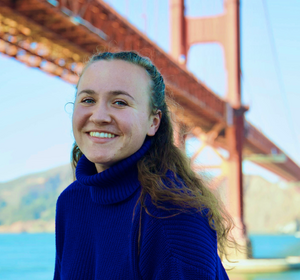 Kathryn Wilson
Zero Waste Coalition Chair
Kathryn is a 4th year studying Society and Environment with a minor in Education. She previously served as the Vice Chair of the Zero Waste Coalition, as well as worked as an Energy and Water Conservation Coordinator for the Housing and Dining Sustainability Advocates (HADSA). She currently facilitates the Energy & Sustainability Decal on campus, where students are exposed to a broad range of energy professionals and learn the basics of renewable energy systems. Outside of academics and work, she competes on Cal Club Tennis and enjoys hiking the fire trails on weekends!
Emily Que
Zero Waste Coalition Vice Chair
Emily is a 2nd year studying Architecture with a minor in Sustainable Design. She is also currently working as an intern at Building Sustainably at Cal (BS@C) where she focuses on implementing green building strategies in order to improve LEED (Leadership in Energy and Environmental Design) ratings for building on campus. She previously worked as a sustainability intern for the Housing and Dining Sustainability Advocates (HADSA) where she spearheaded her own energy saving project for the residence halls. Along with her work in sustainability, Emily also loves reading, photography, and hiking!