Mission
The Zero Waste Coalition aims to bring together waste-related organizations at UC Berkeley to improve communication between them, collaborate on initiatives, be a resource for zero waste on campus, and foster a zero waste community.
History
In 2017, the ASUC Zero Waste Student Advisory Committee was established in an effort to connect organizations working on waste-related projects at UC Berkeley. In Spring of 2019, the committee was re-established and rebranded as the Zero Waste Coalition by Nicole Haynes after almost a year of inactivity. With a renewed interest in connecting waste-related organizations on campus, collaboration and communication within the community greatly improved. 
Ongoing Initiatives
Establishing a Zero Waste Fellow Position at the UCB Office of Sustainability & Carbon Solutions
The creation of this student position will institutionalize the Zero Waste Coalition and all of its programming. The Fellow will serve as the chair of the ZWC and help to shape the overall trajectory of zero waste work on campus through communication with important campus partners. They will work closely with Cal Zero Waste, SERC, HADSA, and other waste-related organizations; while acting as the point-person for administrative communication.
Building connections with campus administration and increasing communication about zero waste initiatives
Since May 2019, ZWC leaders have built connections across campus allowing their efforts to be better promoted and supported by the university and increasing communication about the work of waste-related organizations.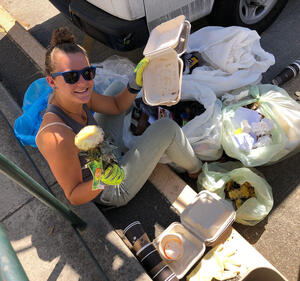 Julia Sherman
Zero Waste Coalition Chair
Julia is a 4th year studying Genetics and Plant Biology with a minor in Energy & Resources. She works as a Waste Reduction Coordinator for the Housing & Dining Sustainability Advocates (HADSA) and is passionate about improving sustainability at Cal. She also serves as President of the Cal Triathlon Team - if she isn't sorting through trash you'll find her swimming, biking, or running.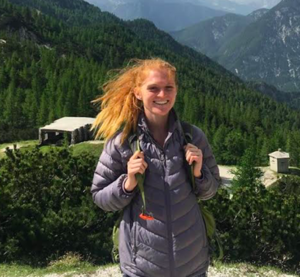 Rose Wilson
Zero Waste Coalition Vice Chair
Rose is a 2nd year studying History and Society & Environment. She works as a Student Associate for Cal Zero Waste and interns for CALPIRG's Plastic Free Seas Campaign. She is also on the Cal Triathlon Team and the author of a blog dedicated to unique banana recipes.