Campus Initiatives
Solar Power at Cal
UC Berkeley is now producing 1 MW of solar PV through recent installations at five locations on campus: the MLK Student Union, Eshleman Hall, the Recreational Sports Facility field house, the University Village carport solar system, and Jacobs Hall (shown below)  Read more about UC Berkeley's solar power here.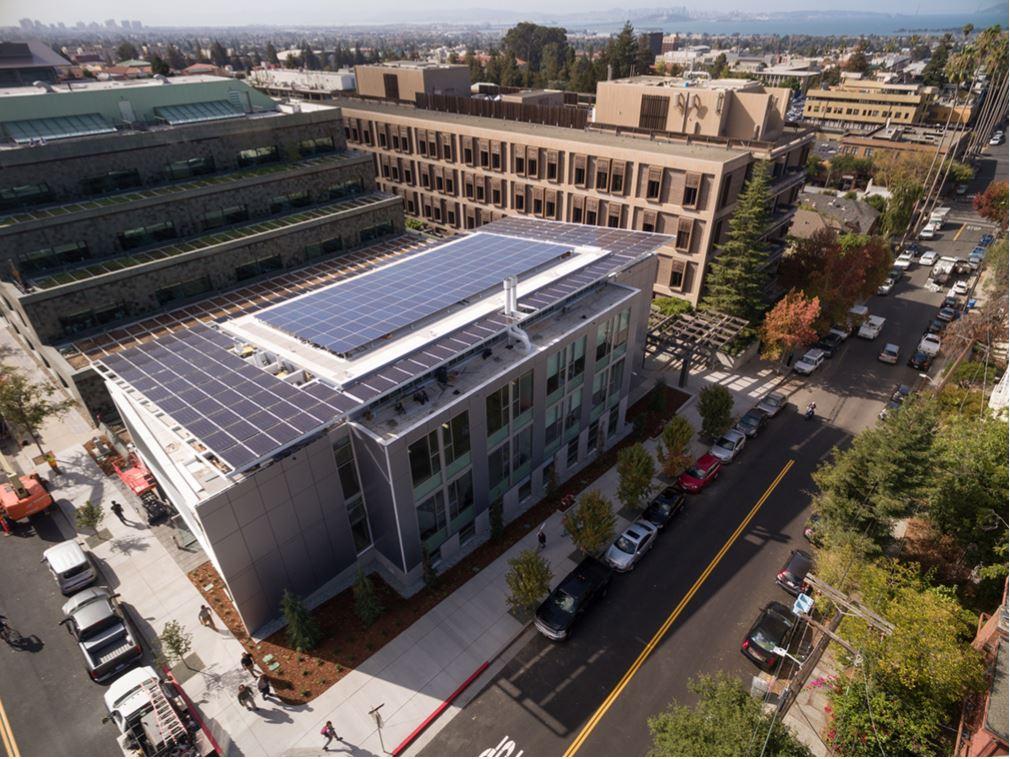 Take Action!

Want to learn more about UC Berkeley's energy usage and how you can help lower it? Check out these energy saving tips for creative ways to save energy in your lab, office, or residence hall.
Energy Policy
The campus's Energy Use Policy, approved by the EMI Steering Committee in 2013, was developed to provide a local framework to support energy-efficient decisions. The policy outlines new energy conservation practices for heating, cooling, ventilation, lighting, equipment, construction and renovation projects.
Click here for the text of the policy.