Land Use Goals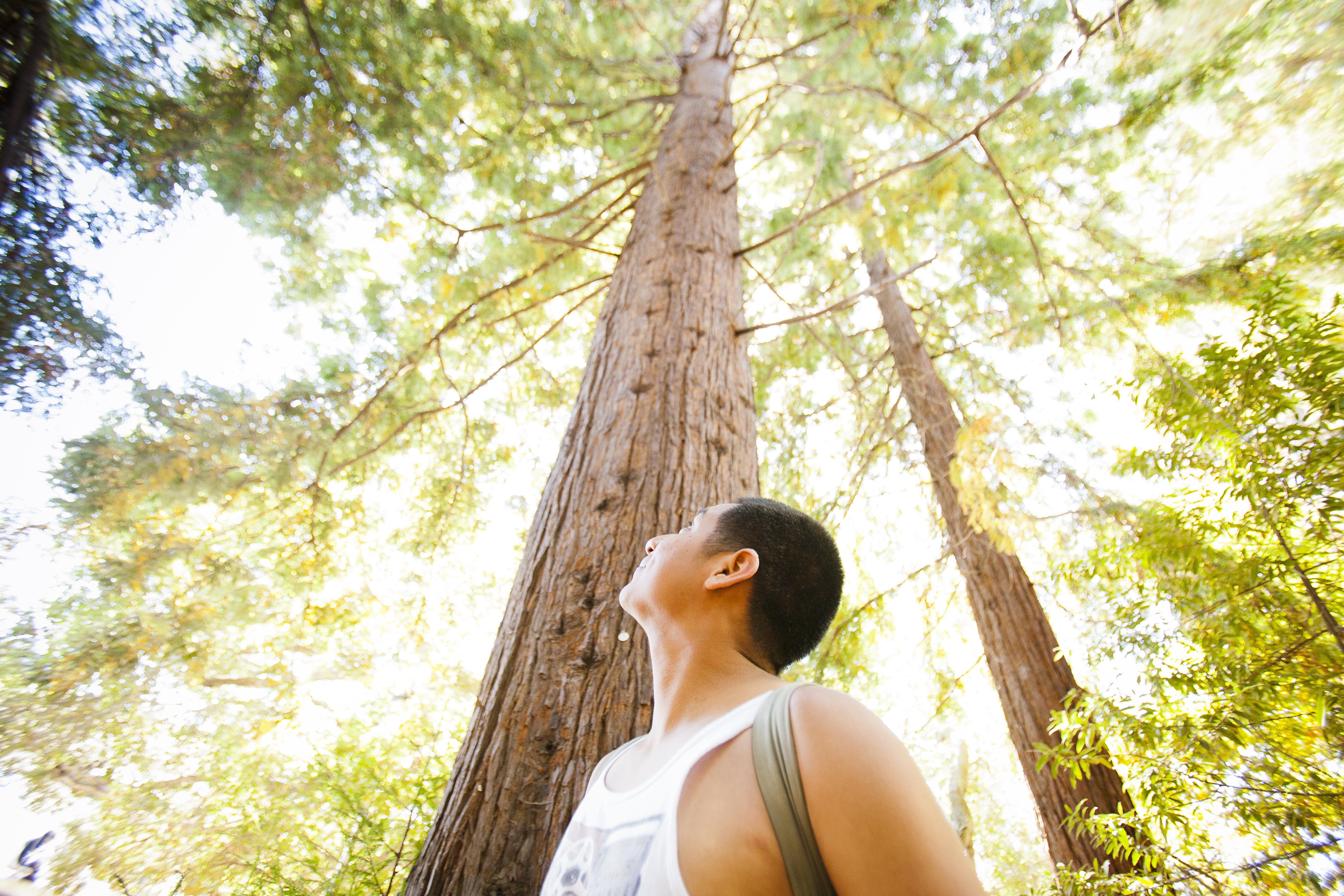 GOAL: Plan every new project to serve as a model of resource conservation and environmental stewardship.
STATUS:  On Track
Overview
Sustainable planning helps achieve broader goals
The campus works to ensure that major projects reflect established campus planning and land use principles. Physical and Environmental Planning (PEP) provides comprehensive general, environmental, and project planning services for the Berkeley campus. PEP is also responsible for conducting a regular housing and transportation survey, and for ensuring that the campus is in compliance with the state-mandated California Environmental Quality Act (CEQA). PEP's planning efforts are guided by the campus' Long Range Development Plan (LRDP) and its updates.
The LRDP describes a framework for land use and investment to meet the academic goals and objectives of the University. The companion Environmental Impact Report provides information on the environmental implications of the LRDP and includes an extended treatment of potential impacts and mitigation best practices. Importantly, the LRDP delineates a comprehensive approach for achieving a sustainable campus and has been amended to require that the campus design all aspects of new projects to achieve our short and long-term greenhouse gas emissions reduction goals. From the LRDP, the campus goal is to plan every new project to serve as a model of resource conservation and environmental stewardship. The LRDP and EIR also help establish basic project parameters, such as no net increase in stormwater runoff over pre-project conditions (2020 LRDP Continuing Best Practice USS-3.1); or the requirement that the scope and budget of each project include consideration of bicycle improvements (2020 LRDP Continuing Best Practice TRA-1-b).
The Strawberry Creek Restoration Program  begun in 1987, aims to eliminate harmful discharges to the Creek and provides hands-on training in restoration for university and K-12 students. The program also works to restore three designated Natural Areas on Campus (the Grinnell, the Goodspeed, and the Wickson) through  weed removal and native plant re-vegetation. The Strawberry Creek Restoration Program thrives today due to the donated labor and funds of students, staff, and faculty as well as alumni and campus neighbors. There is also a native plant nursery and garden to support the restoration of Strawberry Creek.  Visit the new Creeks of UC Berkeley website.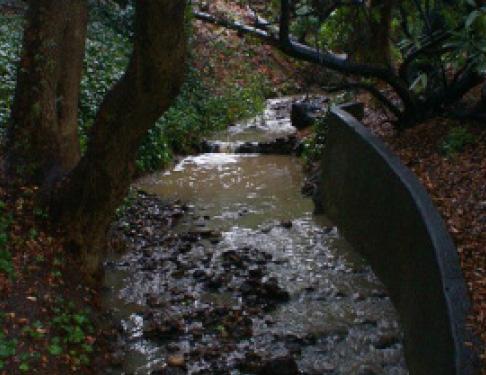 Spotlight: Land Use Projects
Strawberry Creek Ecological Stabilization Project
The most recent and ambitious campus restoration project on Strawberry Creek was finalized in early 2015.  The Strawberry Creek Ecological Stabilization Project was a student research and design group working in collaboration with campus staff, faculty, and external experts to design and implement solutions to improve riparian habitat and ecological function at the confluence the north and south forks of Strawberry Creek.  According to their website, "the project scope includes removing the remnants of two failing check dams near the confluence and installing two rock step-pool structures and one log drop structure in order to develop stable bed slope conditions. The bank slopes will be laid back and planted with native vegetation to improve stability and provide habitat. Interpretive signage will be designed and installed on the site."
Student project wins EPA award
Berkeley's Campus RainWorks Challenge entry, Unbound: Stormwater Infrastructure as Living Laboratory, Habitat, and Human Spaces, won second place in the Demonstration Project category of the 2015 Campus RainWorks Challenge.
Strawberry Creek Sustainable Infrastructure Walking Tour
A new walking tour has been created centered on Strawberry Creek, highlighting various installations around campus that are examples of sustainable water management. The tour illustrates how each improvement affects Strawberry Creek, with highlights including the Grinnell Natural Area, the rain gardens, and the stormwater detention ponds.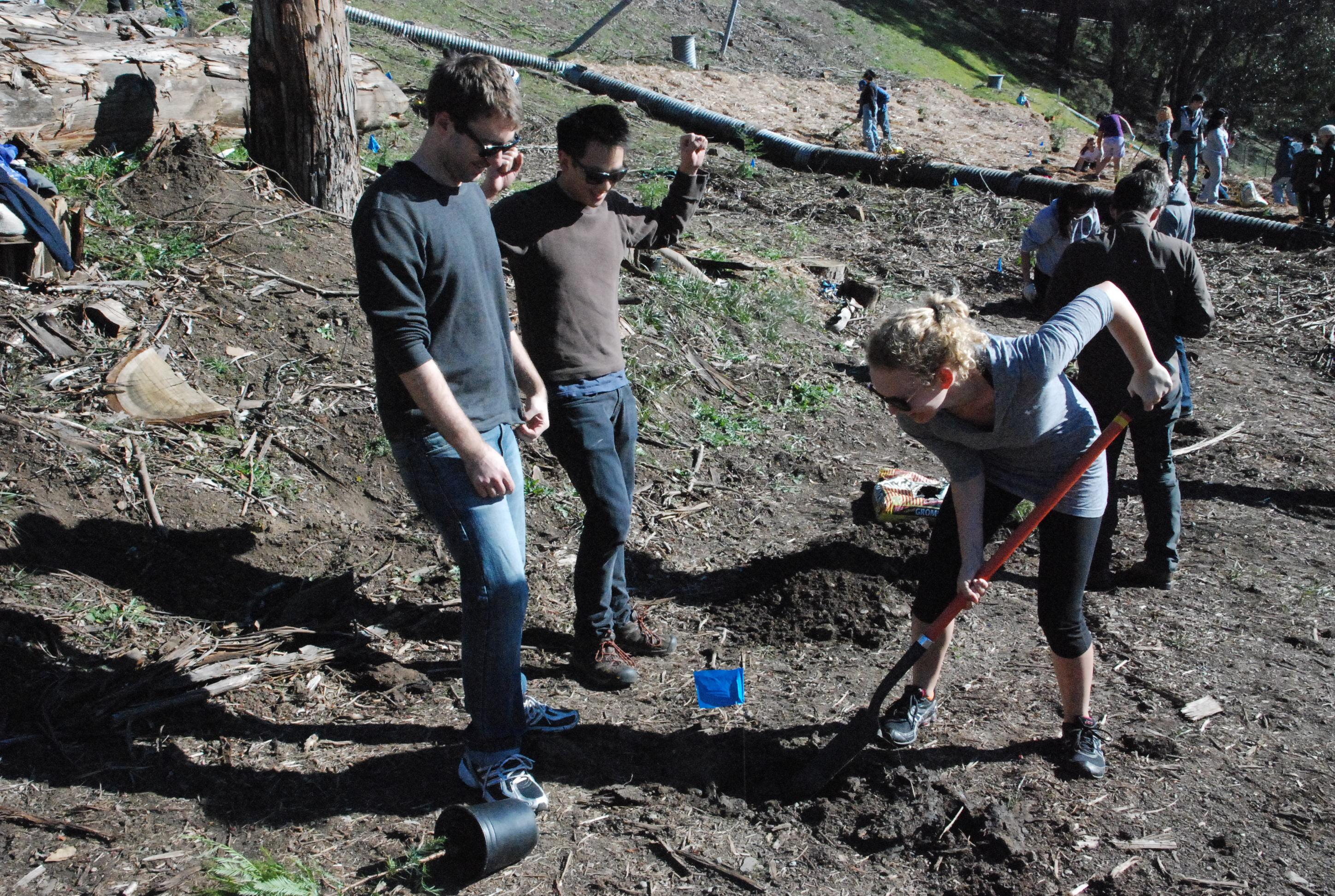 100 Volunteers Help Plant 200 Redwoods and 100 Toyons by Campus
With the committed efforts of the campus fire mitigation committee, a patch of eucalyptus trees deemed hazardous was recently removed near the Lawrence Hall of Science.  The hillside stood naked for several months, but a group of volunteers came out to help restore some of the hillside's natural ecology. Two hundred redwood trees and one hundred toyons were planted by campus and community members. The trees were donated by the College of Natural Resources, potted by the Fire Mitigation Committee, and then grown in a lath house through the voluntarily efforts of the College of Engineering, the Lawrence Hall of Science, and Recreation Sports staff. Read more.
Campus Initiatives
Land Use Highlights
UCB has converted 3.5 acres of turf grass area to native or drought tolerant species or to permeable surfaces, reducing the need for irrigation.
A new ESPM class in Restoration Ecology  aims via field laboratory activities to prevent invasion of native ecosystems by non-native weeds.
Over seventy student interns at RFS campus restorated five acres of salt marsh habitat.
UCB's Integrated Pest Management plan aims to reduce the use of pesticides on all campus grounds.