Food Goals
GOAL: By 2020, increase sustainable food purchases by campus foodservice providers to at least 20%.
STATUS: On track
Overview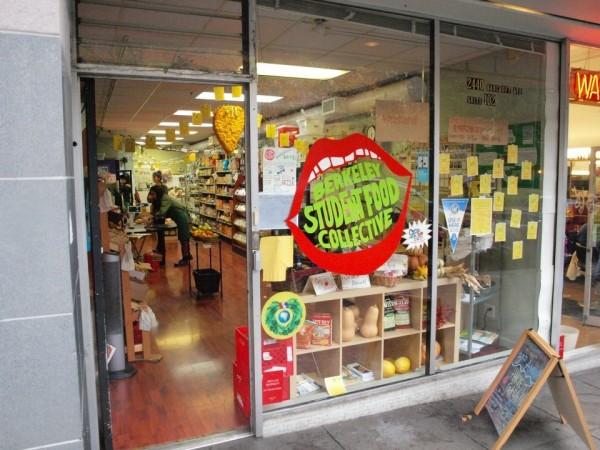 Food service impacts campus greatly given its purchasing, waste, and engagement components.  Vendors continue to increase the percentage of their purchases of sustainable food, reaching 30% in 2015.  With new staff focused on sustainability at Cal Dining, these purchases – and the awareness of them – should continue to grow.   Criteria for determining sustainability of food include:
locally grown (within 250 miles of campus)
organic
fair trade or humane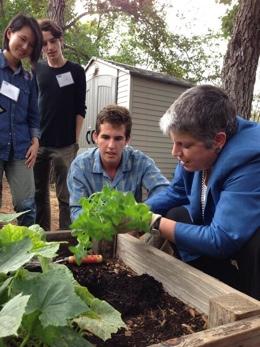 In July 2014, the University of California announced the launch of the Global Food Initiative "to address one of the critical issues of our time: how to sustainably and nutritiously feed a world population expected to reach eight billion by 2025." Its focus is both external, such as how UC translates research into policy and helps communities eat more sustainably, and internal, such as how UC leverages its collective buying power and dining practices to create desirable policies and outcomes. The initiative aims to rally the broad UC community across a wide range of disciplines to work toward putting the world on a path to sustainably and nutritiously feed itself.
Stay informed with the latest news in food policy, nutrition, and agriculture through the UC Food Observer, a daily news site created through the UC Global Food Initiative. 
Spotlight: Projects
New Food Systems minor 
New in the fall of 2015, the Food Systems minor, hosted by the Department of Environmental Science, Policy & Management (ESPM) at the College of Natural Resources, is an interdisciplinary program that explores the role of food within the environment and society.  Drawing from diverse fields as far ranging as ecology, sociology, the humanities, nutrition, history, and economics, the food systems minor critically examines issues of contemporary food and agriculture from a whole-systems perspective.  Students who complete the minor will gain a broad and interdisciplinary understanding of critical themes and concepts of contemporary food and agriculture systems both domestically and internationally.
From San Francisco Sea Salt to Mt Lassen Trout 
For the past 2 years, in celebration of food day and earth day, Cal Dining has hosted "extreme local" theme meals in each of the four resident dining halls at UC Berkeley. Every ingredient served on the menu those nights are grown, raised, and distributed within 250 miles of the UC Berkeley campus. Among some of the ingredients, this year's menu features locally harvested San Francisco Bay Sea Salt, California Pink Peppercorn, Mt Lassen Trout, and Imperfect Butternut Squash.  Anything outside 250 miles was not available, so soda fountains and coffee machines were turned off for those nights and cereals weren't offered.  Cal Dining received great feedback from the students – 74% of the students surveyed were very satisfied with the meal.  In the summer of 2015, the extreme local theme meal won the Loyal E. Horton Grand Prize in the NACUFS National Conference.
Food Day star: new 'plant-forward' Brown's cafe
"Honey from American Canyon. Olive oil from Chico. Brown rice from Richvale. Goat cheese from Sonoma. Lean lamb bacon from Dixon. White beans from Half Moon Bay.  A vegan kale, pomegranate and roasted butternut squash salad is among the harvest salads on Brown's winter menu…Brown's menu consists almost entirely of local foods that are grown, milled, preserved and processed within 250 miles of the Berkeley campus. A map of California displayed at the event displayed the more than 20 cities from Chico to Monterey where the ingredients are sourced." Brown's won the 2016 Best Practice Award for Sustainable Food Systems.  Read more.
Photo credit:  Josephine Wu
Campus Initiatives
Food Highlights
The Berkeley Student Food Collective provides fresh, local, healthy, environmentally sustainable and ethically produced food at affordable prices to the Berkeley campus and greater community.
The ASUC Sustainability Team  runs The Local, an organic vegetable and fruit stand.
The Eat Well Berkeley Initiative integrates sustainable food practices with nutrition guidelines for healthier meetings, vending machines, catering, and restaurants. 
Almost 70% of certified green events have served sustainable food!
Reuse in Dining Halls