Welcome to UC Berkeley!
UC Berkeley peers invite you to the Student Food Collective at 2440 Bancroft Way. The collective offers organic and locally sourced products.
Getting Your Bearings
Get to know your new campus by taking a sustainability walking tour! During GBO, our Carbon Neutrality Initiative Fellows lead these tours and offer workshops. Berkeley campus works to continuously reduce our environmental impact. Students lead the way in making Berkeley Zero Waste by 2020, and in saving energy to become Carbon Neutral by 2025.
What can you do? When you arrive, unpack your reusable water bottle and get familiar with the composting bin in your room - use them often.  Enjoy the locally-sourced and sustainable food in the dining halls. Turn off unneeded lights and take shorter showers. Getting around is easy with your transit Class Pass, on campus shuttles or by bike.  Still working on your class schedule? Look through our list of sustainability related courses. Or volunteer to improve the habitat around Strawberry Creek.
We want to make it easy for you to join us and engage with our community of sustainability.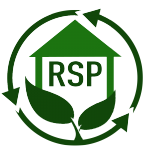 Summer Reading
What are you reading this summer? Here are the sustainability related picks from the UC Berkeley 2018 summer reading list:
Climate Changed: A Personal Journey through the Science
Philippe Squarzoni
Squarzoni's graphic memoir recounts his experience in coming to understand the immensity of our changing climate. Not only does the book inform readers of these enormous changes, it also illustrates how it is we come to understand new and life-altering ideas. One of my students said after reading Squarzoni's memoir that she felt "changed." Squarzoni provides no easy answers, but he does open our eyes to some of the most pressing concerns of our day.
Barkskins
Annie Proulx
Annie Proulx inspires the reader to think about the love of archival research involved in writing this kind of historical novel. She also leaves us with something like an obsession with trees, branches, leaves, massive tree trunks, and a longing for woods and forests. A story of the ecological devastation of the forests of North America, this honest and delicate exploration of relations between European settlers and Native American groups encourages healing.