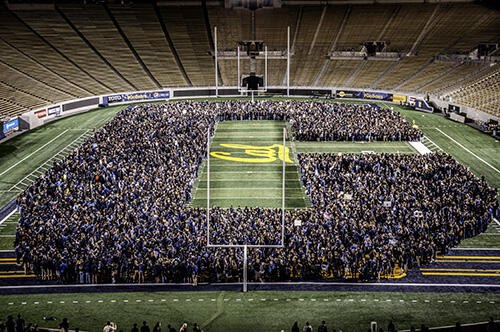 Sustainability Course Spotlight
Editors' picks 
Here are just 3 of the 500+ sustainability related courses offered at UC Berkeley:
Course: Landscape Architecture 130
Title: Sustainable Cities & Landscapes
Description: Insights into what makes a city lifestyle more sustainable than suburban living, and how to make cities more equitable and self-sufficient environmentally. The course focuses on San Francisco and Berkeley.


Student Insight: "I learned to appreciate the Bay Area's compactedness as a function of sustainability. This course also inspired me to study city planning!"
Course: ENVDES 4C
Title: Future Ecologies: Urban Design, Climate Adaptation, and Thermodynamics
Description: Intro to methods for investigating relationships in the built environment; Questions about human habitat that could shape the future
Student Insight: "Take this class if you want to understand how the built environment can contribute, adpat, and mitigate climate change." 
Course: ESPM 161
Title: Environmental Philosophy and Ethics
Description: Human environments as physical, social-economic, and technocultural ecosystems; emphasis on ideologies, beliefs, attitudes, and behavior
Student Insight:  "A great philosophy breadth course that provides theory behind environmentalism"