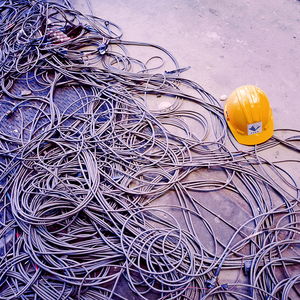 Rethinking our energy is about saving it, making smart choices about how and when we use it and store it, and supplying our needs with renewable sources. It is also positioning ourselves to be open and ready to incorporate new technology when the time is right and finding creative ways to finance it. The energy landscape is changing rapidly and we are learning to be nimble and strategic about adopting it.
Opportunities for rethinking:
As the main campus cogeneration plant and system is aging, there is a time-sensitive need to identify new opportunities for Berkeley to improve the energy delivery system and consider alternative fuel sources for the main campus. Studies are underway.
The UC system renewable energy programs for electricity and biogas are being realized, and Berkeley is gaining greater access to these supply programs, providing affordable carbon-free energy.
Due to our relatively small amount of new building space planned in the next decade, and by finding strategic ways to improve existing space use, Berkeley has options for zero-net energy growth.
Berkeley's compact and urban setting offers ways for the campus to collaborate with the city and region on issues of mutual concern like vehicle electrification networks and community choice electricity procurement programs. 
Due to the older age of the fleet vehicles and the shuttle leasing program, the campus will have opportunity in the next decade to replace up to 80% of our vehicles. If the campus focuses on vehicle replacements that improve efficiency and utilize alternative fuels and electrify, 35% to 50% of the fleet carbon emissions could be reduced and diesel combustion eliminated.
The campus is focusing on building much needed student and faculty housing. This investment in housing near the campus will reduce fuel from the commute and make walking and biking the preferred way to get to campus.
As the campus embarks on a new Long Range Development Plan, 21st century energy infrastructure planning will be integrated.  
Energy Policy Drives Change
The UC Policy on Sustainable Practices helps to direct and enable change. Recent addition to the policy to support clean energy by calling on campuses to reduce energy-use intensity (energy per square foot per year) by 2 percent year over year through more efficient measures. And by 2025 to require 100% carbon-free electricity procurement. In the area of green building no new UC buildings or major renovations, except in special circumstances, will use on-site fossil fuel combustion, such as natural gas, for space and water heating.
The campus's Energy Use Policy provides a local framework to support energy-efficient decisions. The policy outlines energy conservation practices for heating, cooling, ventilation, lighting, equipment, construction and renovation projects.
Learn more about Berkeley energy
See our Energy Goals and Performance 
Meeting carbon neutrality is all about rethinking energy, find out more about our Carbon Reduction Performance  and our Zero Carbon strategies.
Engage, there is so much you can do to change how you use energy in our offices, classrooms, labs, and residence halls.
Understand our real-time electricity use and solar production on the campus Energy Dashboards.