Sustainability & Health
To protect the health of our community, our campus practices and operations have shifted - some short-term, and perhaps some in the longer-term. This has and will also shift how we advance sustainability, carbon reduction action, and environmental justice on campus and in our lives.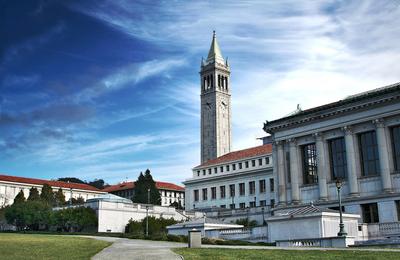 We invite you to join us in these sustainable practices. Please check back for updates and opportunities for lasting positive change.
The following includes sustainability practices in waste reduction, climate action, energy and water saving, purchasing, engaging with nature, and environmental justice that may be implemented at home, in your local community, at the UC Berkeley campus, or all:
Standing Together for health and a socially, environmentally, and racially just world
In this moment, we also ask of ourselves and of the sustainability community that we all continue to take action and reflect on the work necessary to create a more socially, environmentally, and racially just world. In the words of Chancellor Carol Christ and Vice Chancellor for Equity and Inclusion Oscar Dubón, Jr. in their recent statement on racism and police brutality: "We must call out and hold accountable our broken structures, build bridges that will lead to mutual understanding and respect across differences, and work to create a future in which we can all thrive, especially in these most challenging times. This work must happen across the nation -- and it must happen on a local level as well." 
Their full statement may be read at Berkeley News. 
Reducing Waste
For safety, single-use items are being used as needed. We can reduce these impacts through a variety of methods:  
Transportation

In the Bay Area, the number of people driving is down 51 percent, biking has decreased 69 percent and transit ridership has dropped 81 percent since January, according to the Apple data. As we begin to resume more activities, consider what sustainable transportation options can still work for you.
Telework & Saving Energy
Working from home provides some positive environmental impacts by reducing air-polluting transportation and reducing energy use and carbon emissions on campus, but it also results in higher resource use at home. Here are some tips to save energy and carbon emissions ongoing: 
Water
Purchasing
Supply chains all over the world have been disrupted due to the COVID-19 pandemic. How and where we spend our dollars and choosing only products and services that are most important now will help people and the planet as we recover - and can positively shift long-term the environmental priorities of the supply chain.
Food
Food is a central part of our daily lives, and it is one of the most impactful ways you as an individual can reduce your carbon footprint. Choosing a plant-forward diet that reduces animal-based foods is healthier for you and will reduce greenhouse gas emissions.  
Nature, health, & preserving biodiversity
As quoted by UN Secretary-General António Guterres

(link is external)

, "COVID-19… has shown how human health is intimately connected with our relationship to the natural world." As we appreciate the natural environment, let's also focus on upping our ability to support restoration and improvements to the land, water, natural spaces, and the air we share with all living things.
Engage in environmental justice
Environmental justice must be at the forefront of decisions in the pandemic recovery process. Rather than returning to 'business-as-usual,' we can address long-standing environmental and social injustices, and create a more green and just future. 
Sustainability takeaways
COVID-19 has brought about a surge in discussion on the connections between public health, sustainability, our current economy, and the wellbeing of our society. Now more than ever, we must stay informed, support sustainable living, and look out for one another. 

For more resources and information on how higher education institutions can prioritize sustainability into their COVID-19 responses, visit The Association for the Advancement of Sustainability in Higher Education (AASHE) website here.