Staff Sustainability Training - WORKbright green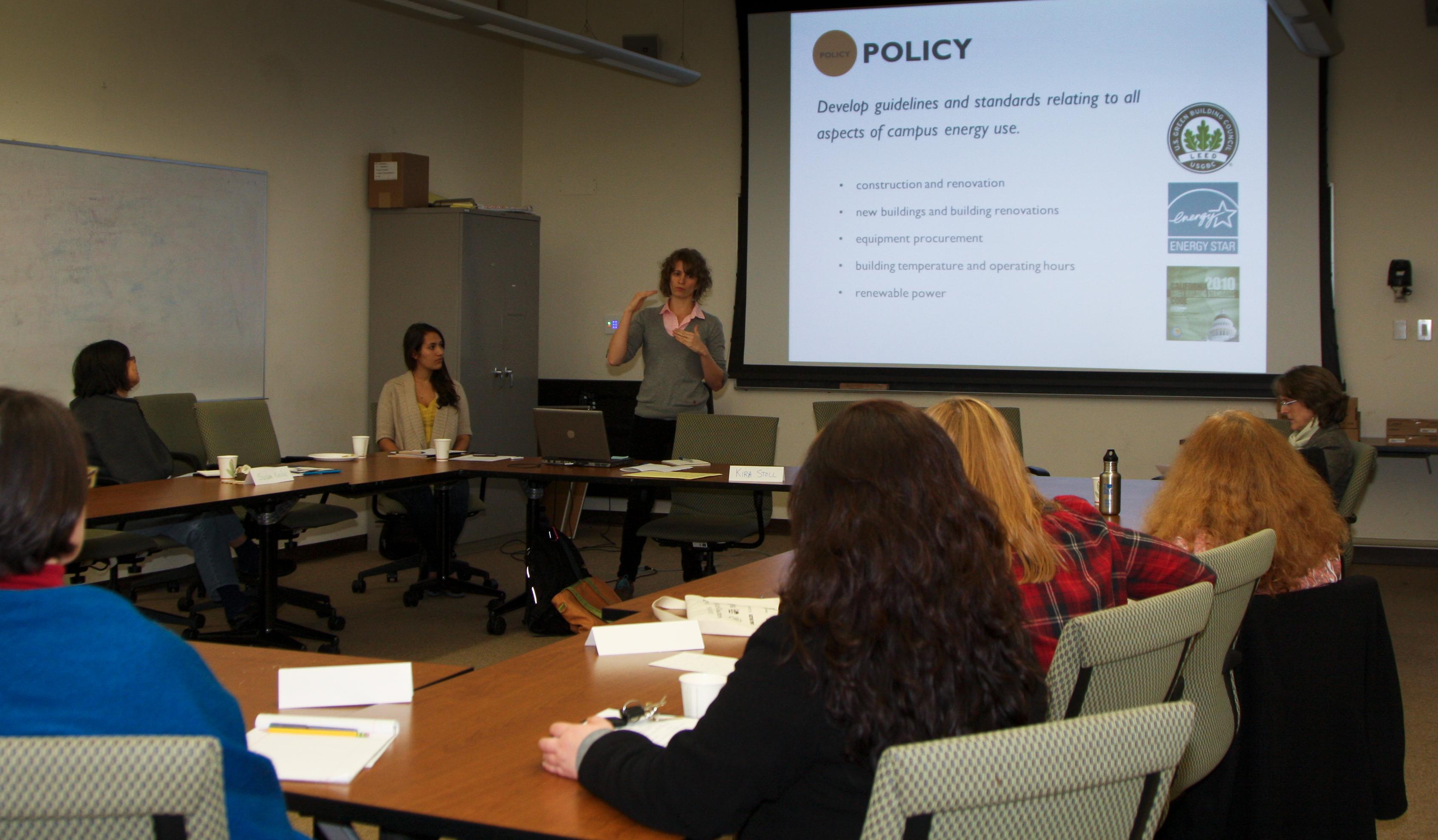 Are you interested in gaining the knowledge and tools necessary to implement green practices in your job and help campus meet its climate and sustainability goals?
 
The Office of Sustainability and Energy offers WORKbright green – UC Berkeley's free Staff Sustainability Training!
WORKbright green is a usually offered as a one-day training (two sessions) that will introduce you to campus sustainability and simple and feasible ways to reduce the environmental impacts of the work we do.
The training is provided by campus experts and course materials are at the beginner to intermediate level.
 Staff will gain campus specific competencies in:
Campus transportation options - making more environmentally friendly business and commute travel choices.
Creating less waste - methods to reduce, re-use, recycle, and compost.
Energy efficiency, conservation, and reductions in electricity use - best practices in the workplace.
Campus land use/stewardship and greening campus buildings.
Using less water - ways to reduce campus domestic use.
Green purchasing - making sustainable buying decisions at work.
Student-led sustainability initiatives - ways for staff and students to work together to green campus operations.
Money - grants and funding available to staff for green campus initiatives.
Sustainability can be enhanced and improved in every job on campus – so no matter what you job is – this training can be of benefit.

For more information contact Kira Stoll: stoll@berkeley.edu