Contribute to Carbon Reducing Projects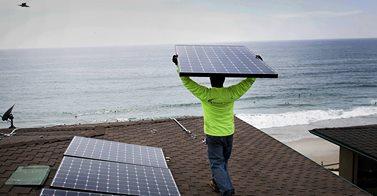 UC Berkeley's Climate Action Fund is a donation driven fund whose proceeds support projects that promote sustainable behaviors on campus in order to meet our target.
Many exceptional projects have been identified and developed to help the campus reduce emissions. The projects supported by the Climate Action Fund are designed to reduce energy use by changing individual and departmental behaviors. These projects need funding to get off the ground. This fund also supports student CalCAP researchers. Be a part of the campus commitment to reduce emissions by donating to the Climate Action Fund. Also, unlike most "carbon offsets," donations to the Climate Action Fund are tax-deductable!