2018 Sustainability Summit
Please join us for the 15th Annual CACS Sustainability Summit! The summit will be held during Earth Week on Wednesday April 25, from 2:30-5:00pm. 
The Sustainability Summit honors this year's Sustainability Award Winners, and gives campus organizations a chance to share posters highlighting their sustainability successes and projects. This is an excellent opportunity to learn about campus sustainability efforts and network with those involved! 
Refreshments will be provided.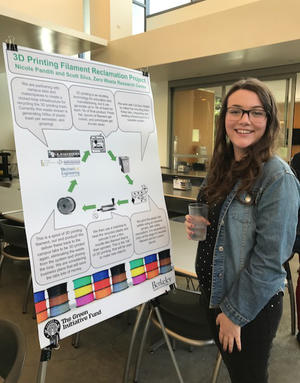 History of the Sustainability Summit
CACS first met in October 2003, and within a year hosted the first annual UC Berkeley Sustainability Summit.  Since then, CACS has hosted a UC Berkeley Sustainability Summit every April during Earth Week. These events serve to gather the campus sustainability community - to honor achievements with Sustainability Awards, to give general community members the chance to green their campus with Green Fund Grants, to highlight major initiatives, and above all to reconnect and share.
Campus Initiatives
2014 Sustainability Awards