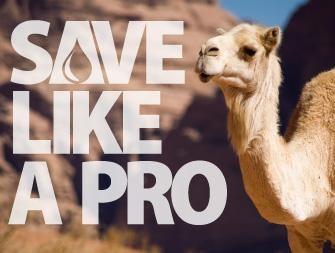 Yes, it rained a lot these last few days.Unfortunately, while rainfall is up, the amount of snow in the Sierras still lags as do the water levels in our reservoirs.The snowpack matters because melting snow is the main source of water to refill the reservoirs to normal levels.
Please cut your water use 15 percent
As a result, EBMUD – who provides water to UC Berkeley and others in the East Bay – is asking customers to reduce water use even more – by 15%, because of the continued drought.
On their website, EBMUD shares that customers have already cut "water use 13 percent to date."These voluntary reductions (along with a few mandtory measures set by the state mostly related to irrigation), helps to stretch existing supplies "in case there isn't enough rain and snow this winter to replenish our reservoirs."Tips on how to reduce your water use are also on the website, inlcuding a home water use calculator to help determine where and how to cut back.
Also check out more on the campus response and efforts to use less water
Image credit:EBMUD