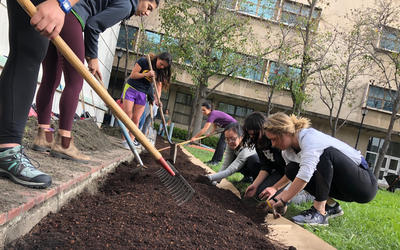 This month, Sierra, the national magazine of the Sierra Club, released its thirteenth annual "Cool Schools" ranking of North America's greenest colleges and universities. More than 280 colleges and universities participated in this year's survey, and UC Berkeley secured the #16 spot in this competitive ranking. 
The press release recognizes the larger institutions in the Top 20 slots for making strides: "Huge schools like Arizona State, three University of California campuses, and Colorado State showcased how big institutions are moving quickly with major climate efforts."
Learn more about UC Berkeley's sustainability efforts here, and read the full press release here.