Three student fellowships are now available with the University of California Global Food Initiative.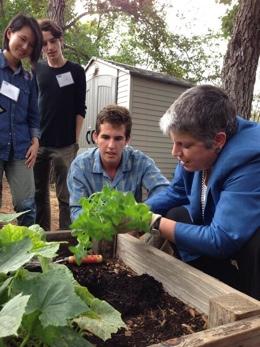 The UC Food Initiative aims to use the collective power of the UC system to address the issue of sustainably and nutritiously feeding the world's growing population. Solving this issue has never been so urgent: a billion people suffer from chronic hunger or nutritional deficiencies, and more than half a billion are obese.  The effort to address the food crisis spans across campuses and disciplines, drawing on the efforts of faculty, students and staff, as well as engagement with the community.
UC Berkeley invites applications for three student fellowship opportunities related to the UC Global Food Initiative.Each fellowship is for $2,500, and are available to matriculated UC Berkeley undergraduate and graduate students. Fellowships are focused in the following areas:
Experiential Learning
Food Pantries and Food Security
Leveraging Research for Policy
Applications for all three fellowships are due October 22, 2014. Further details on the application process can be found on the Berkeley Food Institute website.