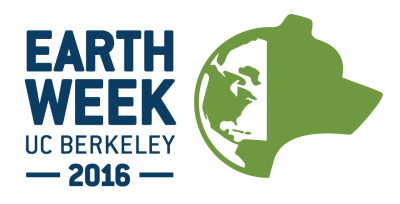 UC Berkely will be celebrating Earth Week 2016 from April 16th-24th. Many fun, educational, and sustainable events will be held on campus. The full calendar of events can be viewed on the Student Environmental Resource Center (SERC) website. Invite your friends to the event onFacebook! Earth Week is organized by the Earth Week Planning Committee, which includes members of SERC and Environmental & Sustainability Student Organizations, with support from campus and community partners.
To celebrate Earth Week, the Office of Sustainability and Energy and the ASUC Student Union will be offering tours on Tuesday, April 19 2016 of  MLK Student Union's new rooftop solar panel array and Eshleman Hall's basement water reclamation system. This is a unique opportunity to view these innovative and sustainable design features, which are normally not accessible to the public. Tours will be approximately 30 minutes, and will be held in sessions from 12:30-2:30 pm. Advance registration is required, as there are a limited number of spots in each session. To attend, please complete this form before Saturday, 4/16.
The full Earth Week calendar can be viewed here.