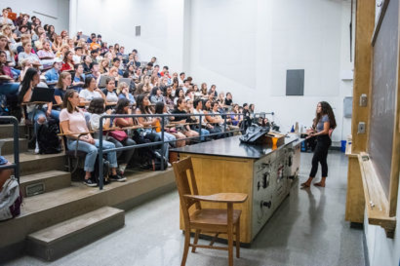 When Sage Lenier first offered her course two years ago, there were 25 students enrolled. Now, there are more than 160 students in the class and another 45 on the waiting list..
The course begins with learning about the science of modern waste streams and the history of "trash," then dives into the circular economy, cradle-to-cradle design, the industrialization of modern food, sustainable cities and architecture, climate change and politics and decarbonization.
To read more, see the Berkeley News article here.