What is the Sustainability Community of Practice?
The Sustainability Community of Practice is meant to provide UC Berkeley an inclusive and inviting community for all UC Berkeley staff interested and engaged in sustainability, environmental issues, and nature. Members of the community will have the opportunity to connect with other folks on campus interested in sustainability, take field trips to see sustainability in action on campus, and learn more about how to bring sustainable operations to their workplace. If you want to keep updated with the Community of Practice, please fill out this form with your interest.
The Sustainability Community of Practice holds about 3 events each semester meant to engage staff with both the campus community and sustainability efforts. Previous trips have included a tour of the Clark Kerr Gardens and Dining Hall and working with Bee Campus USA. 
The Sustainability Community of Practices works in tandem with the Sustainability Staff Training.
Sustainability Staff Training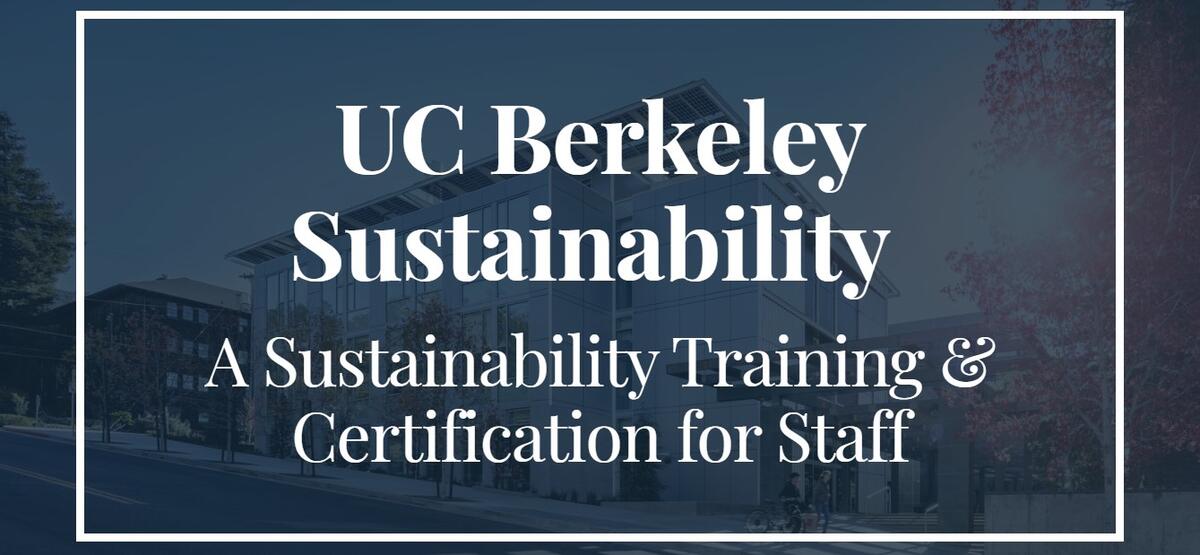 Created by the Office of Sustainability, the UC Berkeley Sustainability Staff Training is composed of ten comprehensive modules, designed to allow you to work at your own pace. Upon successful completion of the 10 modules, UC Berkeley Staff can earn their Workbright Green Course Certification through the UC Learning Center. The modules are designed to be a resource for both staff and students on important topics within sustainability, while introducing them to UC Berkeley's unique environmental culture and progress in these fields.
For more information, check out the New Office of Sustainability Staff Training and Certification Program news item.