About the Cal Climate Action Partnership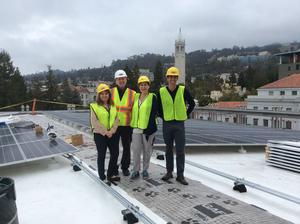 The Cal Climate Action Partnership (CalCAP) is a collaboration of faculty, administration, staff, and students working to reduce greenhouse gas (GHG) emissions and achieve carbon neutrality at UC Berkeley, formed in 2006. In 2007, the initial work of CalCAP led then Chancellor Birgeneau to commit the campus to its first greenhouse gas emissions reduction target: to reduce GHG emissions to 1990 levels by the year 2014. Berkeley met this target in 2012, two years ahead of schedule and eight years ahead of UC Policy requirements and State of California goals.
Since CalCAP's inception the campus has:
Met its first reduction target of taking emissions back to 1990 levels.

Conducted annual greenhouse gas emissions inventories

Produced three climate planning documents: the 2007 CalCAP Feasibility Study, the 2009 Climate Action Plan, and the 2025 Carbon Neutrality Planning Framework

Engaging the community and guiding action in climate planning through the CalCAP Steering Committee.
CalCAP activities are guided by campus-identified commitments, goals, and strategies - including those found in the UC Berkeley 2020 Long Range Development Plan and Environmental Impact Report (LRDP) and the UC Sustainable Practices Policy (UCOP). Additional energy and transportation goals and strategies are identified in the 2009 Campus Sustainability Plan.
Student Contributions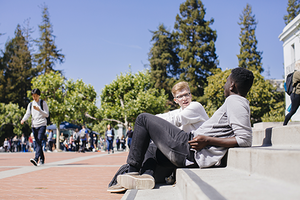 Undergraduate and graduate students' creative initiatives contribute to campus carbon-cutting solutions. Student CalCAP research has helped us better understand the full scope of our emissions – from evaluation of the carbon associated with our purchasing to projecting how much carbon we would be responsible for 40 years from now if we don't curb it. Student work has also made recommendations on a renewable energy mix for the campus and explored deeper energy efficiency measures.