CACS Green Fund Grants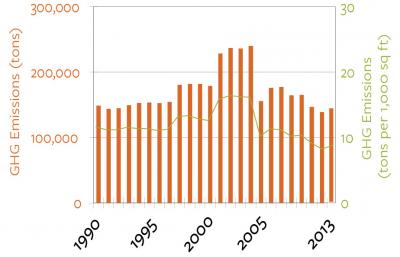 The Univeristy of California system is committed to being carbon neutral by 2025. With this groundbreaking pledge, UC will become the first major university to achieve this accomplishment. 
In 2014, the Global Climate Leadership Council was created to provide guidance for achieving carbon neutrality and other long-term sustainability goals. 

For UC Berkeley to meet this target, campus emissions will need to be reduced about 80% below 1990 levels. This is part of ongoing efforts by UC Berkeley to reduce carbon emissions from building energy use and fleet vehicles use.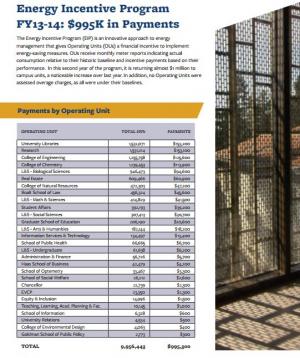 Since our energy consumption can be affected – positively or negatively – through multiple daily decisions, the incentive program enables us to recognize and be realistic about the costs of consumption.
Using campus utility data, the incentive program encourages energy conservation behavior at the unit and individual level. The incentive program provides Operating Units (OUs) information on how much electricity they use. OUs that use less electricity than is allocated will receive an incentive payment, while those that exceed the allocation will incur overage charges beginning in the second year of the program. 
Because OUs will be able to better manage energy usage, they can pro-actively decide where to implement energy savings, qualify for tangible incentives, and utilize cost savings to fund new project.