Join your fellow staff, students, and faculty to in a UC-wide competition to achieve carbon neutrality. The Cool Campus Challenge begins on 10/6 - sign up today at coolcampuschallenge.org #UCool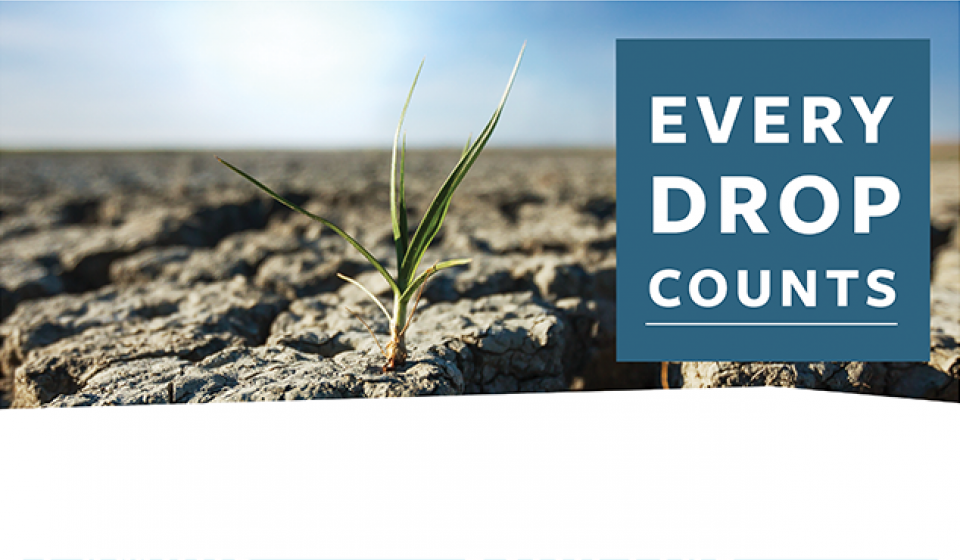 Working together to save water.
We set goals, take action, and share our work.
Progressing towards Carbon Neutrality through the Cool Campus Challenge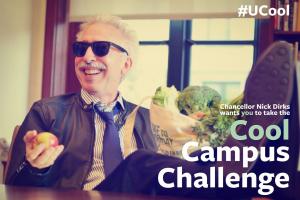 UC Berkeley is participating in the UC-wide Cool Campus Challenge- a friendly competition between all 10 campuses over 10 weeks to help the University of California achieve carbon neutrality by 2025. Read more about Berkeley's participation and how to get involved here.
For UC Berkeley to meet this target, campus emissions will need to be reduced about 80% below 1990 levels. This is part of ongoing efforts by UC Berkeley to reduce carbon emissions from building energy use and fleet vehicles use. 
Watch this video from UC President Janet Napolitano inviting all students, staff, and faculty to participate in the Cool Campus Challenge.

COOL CAMPUS CHALLENGE UPDATES
UC Berkeley is currently #6 in the Cool Campus Challenge, with over 1300 participants and 2,100,000 points representing lbs of CO2 saved. The top team is Cal Band - with nearly 50 team members and over 260,000 points. Congratulations Cal Band!
Pledge to reduce your carbon footprint today and help UC Berkeley win the challenge. Go Bears!
Meet UC Berkeley's New Climate Action Faculty Champion
ESPM Professor Whendee Silver's research focuses on increasing the carbon storage capacity of soils. Read more about how she translates her scientific findings into climate action.
CALIFORNIA IS EXPERIENCING A DROUGHT OF HISTORIC SEVERITY.
CHECK THE DROUGHT RESPONSE PAGE FOR LATEST UPDATES & TIPS.


CACS Hightlights

The Chancellor's Advisory Committee on Sustainability (CACS) promotes environmental management & sustainable development on campus.  Membership is drawn from faculty, staff, students, & alumni. Meetings are open to everyone.
CalCAP

Two years early, UC Berkeley meets its carbon reduction target
Two years ahead of schedule, a pledge made by the University of California, Berkeley, to reduce its carbon footprint to 1990 levels has been met.
Save Energy with myPower

myPower is working with the campus community to make informed decisions about energy use that are reducing energy costs and returning funds to teaching & research. myPower, part of the Energy Management program, also includes the Energy Office, an Incentive Program, & a strong campus energy policy.