Campus Initiatives
Water Highlights
New construction and major renovation projects will maximize the number of water use reduction credits as part of the LEED™ certification process.
The campus implements Stormwater Pollution Prevention Plans for all campus construction projects to manage stormwater runoff and protect water quality.
I Heart Tap Water, a partnership between Cal Dining, Recreational Sports, Environment, Health & Safety, and University Health Services promotes tap water as the preferred beverage of choice and educates the campus through a website, newsletters, Facebook, posters, and an on-line pledge.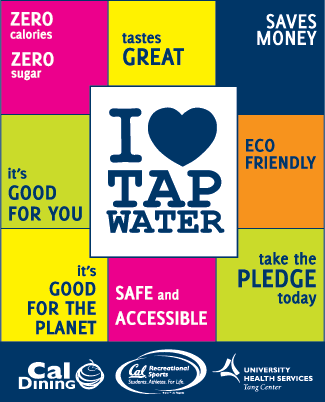 Water use by categories, in 2015