Campus Initiatives
Green Departments
The Haas School of Business is a newly certified green departments and the first to have students as active members of their Green Team.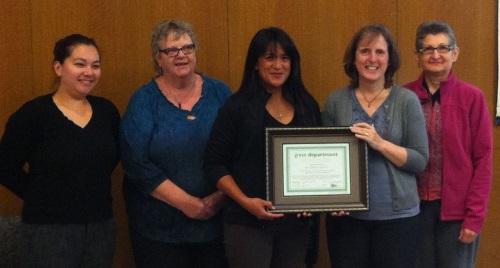 Procurement Services is the second green department in a leased space. Their initiatives include eliminating all CRT monitors! 
Environment, Health, and Safety recertified this year for the second time.
Green Events
Number of certified green events: 154, with almost 43,000 attendees (as of October 2014); over 30% were student-run events, with 77% offering composting and 66% offering sustainable food.