Academics and Learning Mission

Our core mission – of teaching, research, and public service – provides an opportunity to use the campus as a research and learning laboratory for sustainability.
It is not surprising that the Environment – "the impacts of human activity on our planet's ecosystems, and how to manage and mitigate those impacts" – was one of ten academic themes of exceptional promise included in the 2002 UC Berkeley Strategic Academic Plan.
Campus Performance Overview
Documenting Sustainability Courses and Research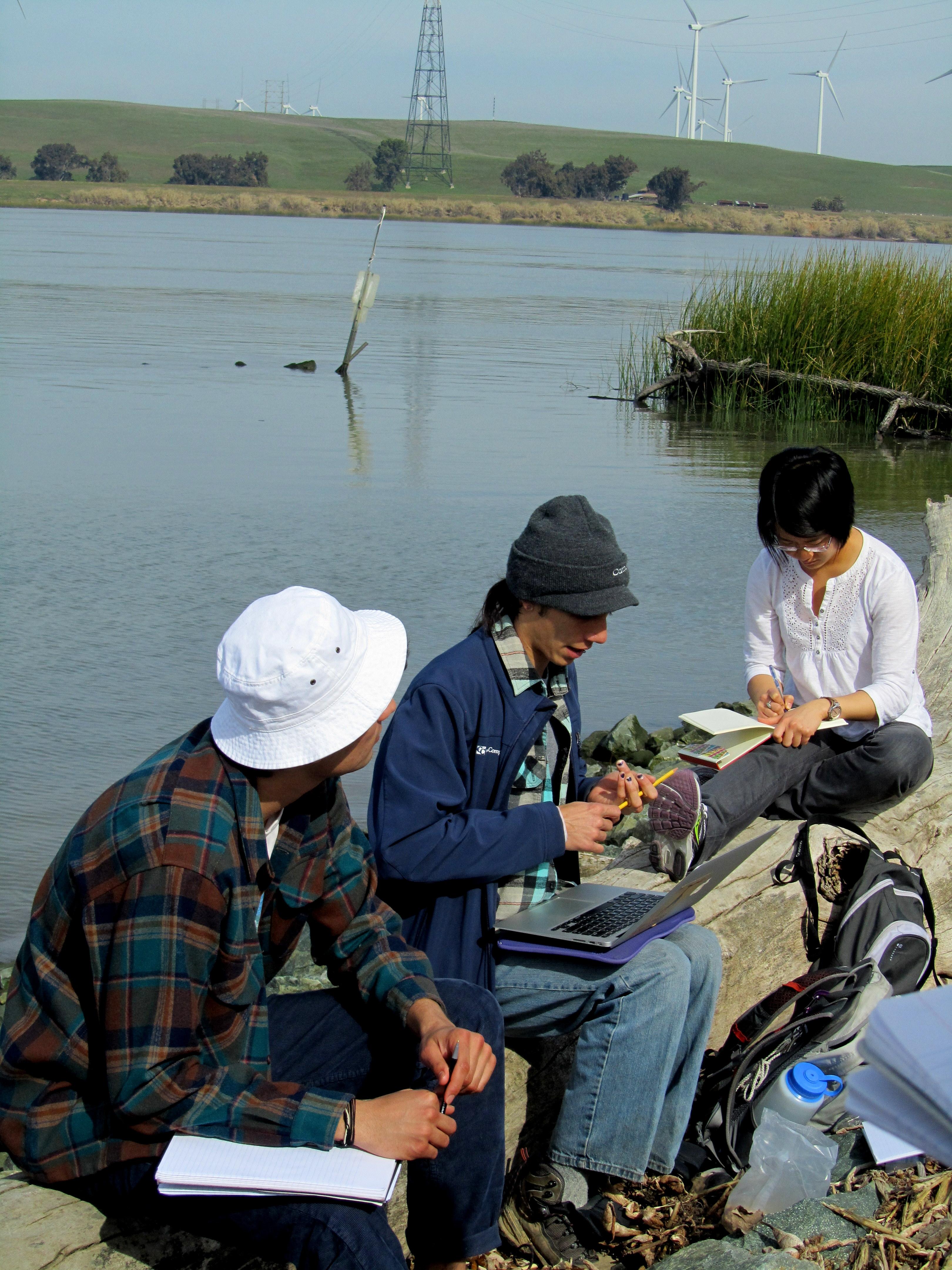 UC Berkeley offers a wide range of degree, course, and service learning options, which allow students to increase their understanding of the complex issue of sustainability. Our cutting-edge research contributes to finding solutions to existing problems and expands learning outcomes. Grants, class projects, and student organizations help tie what is learned in the classroom and the lab to real world outcomes.
The university offers more than 10,000 undergraduate and graduate courses in 277 degree programs, and has a 17 to 1 student-to-faculty ratio.  A recent review of courses offered on campus reveals UC Berkeley offers at least 560 sustainability courses.  There are courses on the list from 46 different departments, including Geography 137 Top Ten Global Environmental Problems and ESPM C282 Health Implications of Climate Change. 
This means that around 10% of total courses offer instruction in some aspect of sustainability. In 2013-14, 29% of undergraduates took at least one course focused on sustainability.
UC Berkeley also offers almost 75 related degree programs  (over 25 undergraduate programs  related to the environment or sustainability and almost 30 graduate degree programs, with almost 20 minors) . The campus supports a large number of research centers related to the environment and sustainability. 
Spotlight: Academics
To the rescue: Berkeley names Faculty Climate Action Champion 
"Whendee Silver might not think of herself as an action hero, but the professor of environmental science, policy and management today was named UC Berkeley's first Faculty Climate Action Champion. The honor, for outstanding teaching, research and public service in the areas of climate change solutions, action and broad engagement, is part of a new pilot program that supports UC President Janet Napolitano's UC 2025 Carbon Neutrality Initiative.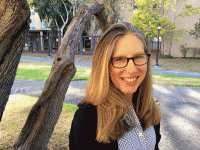 "In an effort to increase the amount of atmospheric carbon dioxide absorbed by ecosystems, Silver devises and tests viable approaches to slowing climate change with a focus on soils. Soils are the second-largest pool of carbon on Earth's surface – they store three times more carbon than does the atmosphere or vegetation. But overgrazing and crop cultivation have led to widespread soil carbon losses."  Read more.
Photo credit: Kira Stoll
Best Global Universities for Environment/Ecology
UC Berkeley's Environmental Sciences, Policy and Management department was ranked number 1 by US News & World Report.
Three New Chairs Confront Global Energy
Three new chairs have been established within the Engineering department and the Berkeley Energy and Climate Institute for "transformational research on pressing energy challenges."  
STARS Performance Overview
Academics and Learning Category
According to STARS, "This subcategory seeks to recognize institutions that have formal education programs and courses that address sustainability. One of the primary functions of colleges and universities is to educate students. By training and educating future leaders, scholars, workers and professionals, higher education institutions are uniquely positioned to prepare students to understand and address sustainability challenges. Institutions that offer courses covering sustainability issues help equip their students to lead society to a sustainable future."
Berkeley's STARS Performance
Total Points Available: 40.00
Academics and Learning Points Claimed: 28.60
Breakdown--
| | |
| --- | --- |
| | |
| | |
| | |
| | |
| | |
| | |
| Sustainability Literacy Assessment | |
| Incentives for Developing Courses | |
| Campus as a Living Laboratory | |
UC Berkeley is consistently rated as the top university in the world in environmental sciences, and that record is reflected in its solid performance in the STARS Curriculum category.
The campus won 28.6 out of 40 points in the category, placing it in the second highest quartile of all institutions in the field.
Doctoral and research universities on average won 65 percent of points in the Curriculum category, compared to 72 percent of points captured by UC Berkeley in the field.
About 13 percent of campus courses qualified as sustainability focused or included sustainability, based on the STARS definition.
Those courses were distributed across 64 academic departments, making up about half of all UC Berkeley departments. These included the anthropology, social welfare and ethnic studies departments that offered courses addressing social and economic sustainability.
Using that same criteria, practically all UC Berkeley undergraduates receive sustainability training due to requirements that they receive a passing grade in at least one American Cultures class designed to explore social and environmental justice issues.
Including graduate students, three-quarters of UC Berkeley students received degrees in the 2016-17 school year from departments with a sustainability-related learning outcome.
Looking ahead, the campus could better assess the sustainability-related education received by students. For example, UC Irvine, which achieved the top Platinum rating in STARS, distributes a sustainability survey to a subset of students assessing their familiarity with sustainability coursework and practices.
Faculty Curriculum Sustainability Workshop
Faculty who are part of developing sustainabiilty models for their courses will share their work in Spring 2018. To learn more please email sustainability@berkeley.edu.
Academics & Learning Highlights
UNEX has an extensive range of sustainability-related courses and programs, including sustainable design, energy for sustainability, and environmental monitoring.

 The Global Environment Theme House brings together students and faculty to explore issues aroundenvironmental change, natural resources, sustainable environments, and environmental leadership. The Theme House also includes the Green Suite, Green Apartment, and Green Room  demonstration areas.