Campus Commitment to the Environment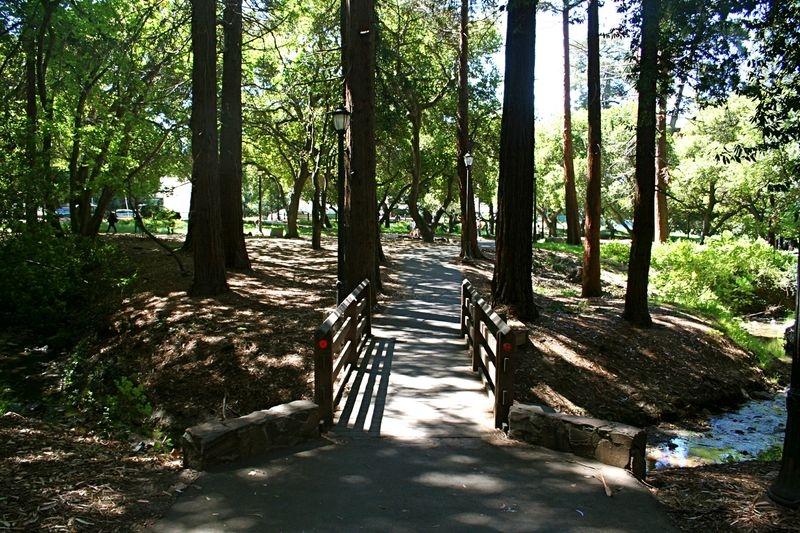 "Globally, we face significant environmental, economic, and social challenges, from inequality to climate change, from food security to water shortages. Today, more than ever, we need to act and to help create a world that supports generations to come. Berkeley works to find solutions to these pressing issues and to make the world a better place. 
We ask difficult questions and find answers to them. By setting ambitious goals and working to accelerate the achievement of these goals, we strive to cultivate a dynamic, energized community of sustainability and to integrate cutting edge sustainability practices into our operations."
Campus Leadership - 2013 Sustainability Report
Leadership
UC Berkeley intends to be a leader on environmental issues and to promote action and awareness through educational and research activities. This commitment – formalized in the 2007 "Statement of Our Commitment to the Environment" – includes: 
• Protecting and enhancing the campus environment
• Purchasing environmentally preferable products, minimizing the use of toxic substances and handling wastes responsibly
• Conserving natural resources through their sustainable use in building projects, transportation, and campus operations
• Significantly reducing campus greenhouse gas emissions
• Conducting innovative research on sustainable technology and practices
• Increasing awareness of these values through instruction and example
• Collaborating with a diverse and engaged campus community on these issues 
Defined Goals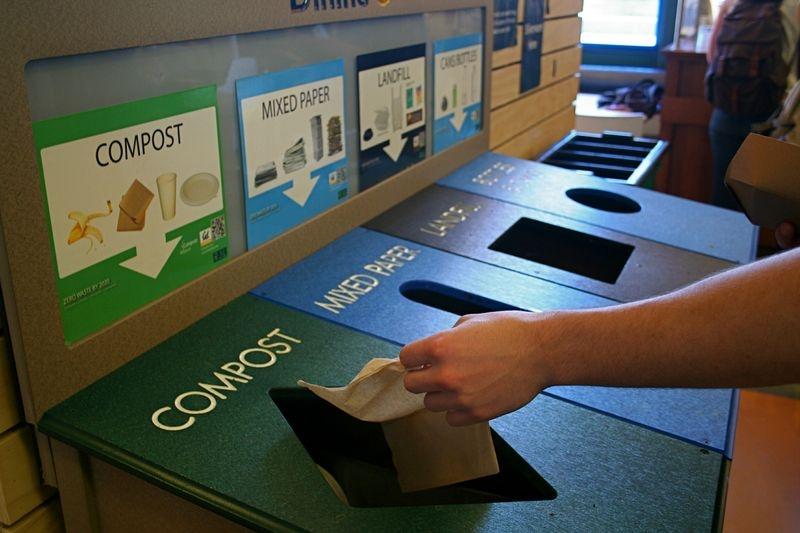 Concrete and measurable goals are necessary for ensuring real progress toward sustainability. At the same time, implementation of these goals will require connecting this larger vision of sustainability to daily actions, in ways that ensure a better final result or outcome. UC Berkeley can develop a new paradigm for implementing sustainability on campus - simultaneously reducing the resource footprint of the campus and improving its economic bottom line.
Innovation
Successfully achieving campus sustainability goals will result in rethinking business as usual. A new approach to campus activities should embrace basic values of maximizing efficiency, eliminating waste, and generating positive returns - either as direct cost savings or other intangible benefits like more comfortable classrooms or time-saving technology. "Going green" should entail minimizing the amount of electricity or water used without decreasing the quality or quantity of education, research, or administrative operations. Better yet, sustainability should actually ensure an improved outcome. Work can be done better by streamlining processes, empowering the work force, and avoiding 'work arounds' (fixing problems without fixing the process that produced it).
Accountability
UC Berkeley has published six previous Campus Sustainability Reports, each more comprehensive than the one before it and each with a goal of being accountable for the progress made toward our sustainability and environmental goals. In 2013, we added two new section to our annual report, Economic and Social Sustainability, as part of the process to prepare the report 'in accordance' with the Global Reporting Initiative (GRI) Guidelines (Core).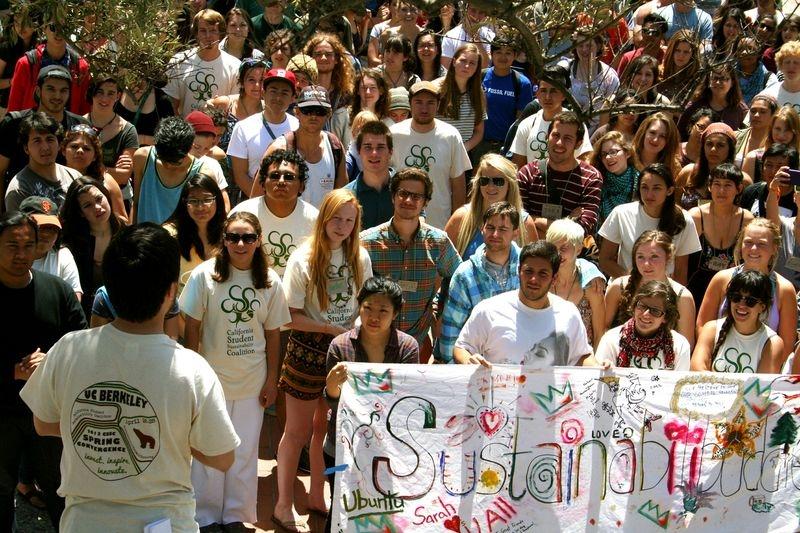 Plans and Policy
Numerous documents, programs, guides, and reports inform campus sustainability planning and the implementation of related projects and programs at UC Berkeley. This is not an exhaustive listing but highlights some of the most relevant campus sources that guide sustainability goals, key strategies, and action.
The 2009 Campus Sustainability Plan UC Berkeley's first, defines a vision of long term sustainability and describes steps being taken to achieve the vision. The Plan will guide future work on campus and establish a structure to identify and achieve continuous improvement.
The 2009 Climate Action Plan documents how the campus plans to reduce its greenhouse (GHG) emissions  and eventually achieve climate neutrality.
The 2007 CalCAP Feasibility Study was the first climate action assessment for the campus and led to our greenhouse gas emissions target.
The University of California Policy on Sustainable Practices outlines how the entire UC system will minimize environmental impacts.
Campus Initiatives
In a word...
sus.tain'a.bil'i.ty n.
the ability to meet the needs of the present while living within the carrying capacity of supporting ecosystems and without compromising the ability of future generations to meet their own needs
-CHANCELLOR'S ADVISORY COMMITTEE ON SUSTAINABILITY