Green Event Certification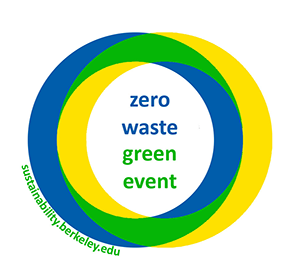 Green event certification helps event planners reduce their impact in a range of areas, including catering and food, venues, and waste reduction. Completed green event applications - including documentation as laid out in the Resource Guide - should be sent to the Office of Sustainability and Energy at least 1 week before the event date. 
 Events can now be certified under three categories: green, zero waste, and zero waste green.