Clubs and Organizations
Student Environmental Resource Center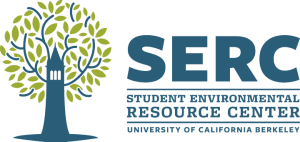 The Student Environmental Resource Center (SERC) is an excellent resource for students seeking to get involved in sustainability on campus.
There are 45-50 student organizations or clubs related to sustainability and the environment. These include:
A full list of environmental organizations is maintained by SERC and can be viewed here.
Student Fellowships
Carbon Neutrality Initiative

Student Carbon Neutrality Fellowships are offered through the University of California's Carbon Neutrality Initiative. These research and outreach focused fellowships support UC's goal to become carbon neutral from building and fleet energy use by 2025. Information about current fellows and how to apply can be found here.
GLOBAL FOOD INITIATIVE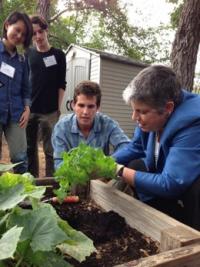 Student fellowships are available through the University of California's Global Food Initiative, which addresses one of the most critical issues of our time: how to sustainably and nutritiously feed a world population expected to reach 8 billion by 2025. Information about current student fellows and how to apply can be found here.
Get Course Credit
Sustainability-Related Courses
UC Berkeley offers at least 560 sustainability courses - meaning that around 10% of the courses offered on campus incorporate some aspect of sustainability.  UC Berkeley also offers a wide range of related degree programs, with over 25 undergraduate programs related to the environment or sustainability and almost 30 graduate degree programs, with almost 20 minors. 
Decals: Student Taught Classes

UC Berkeley offers students the opportunity to receive credits for taking - and teaching - classes designed and led by other students. Many of these classes are related to sustainability. A list of sustainability-related DeCals offered for the current semester can be found here.