CACS Sustainability Innovation Grants

Grants are not currently being offered. Please check back to see when the next round of grants will occur.
The annual CACS Sustainability Innovation Grants program enables members of the UC Berkeley campus community to undertake projects that will create a greener, more environmentally sustainable campus -- while saving resources and money in the process. Funding is given on a competitive basis, and many projects are proposed based on the opportunities identified in the 2013 Campus Sustainability Report and 2009 Climate Action Plan.
The new Innovation Grant program combines the Green Fund Grant and the CACS Internship programs, giving recipients greater flexibility to implement innovative projects or research, either on campus or to the benefit of the broader campus community.  For more information on the program and on how to apply, please click here.
2014 Green Fund Grant Recipients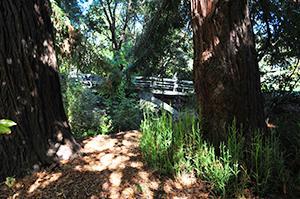 "Student Organic Gardening Association," Jorge Vargas and Kate Kaplan – The Student Organic Garden Association (SOGA) is a democratic student organization that provides the campus community with hands-on experience in sustainable agriculture. Through student-taught DeCals and community workshops, SOGA teaches hundreds of students how to grow produce and to consider the production processes of their own food. The CACS Grant will support SOGA's 2014-2015 goals, including that of establishing  a maintenance plan for efficient management throughout the year. 
"Reduce Runoff, Restore the Creek", Manon von Kaenel – This project will develop more efficient ways of managing campus runoff to improve water quality and habitat in Strawberry Creek. By helping restore the creek habitat, this project also expects to improve the overall watershed's health, provide education tools for students and the public, and emphasize the importance of conservation efforts and sustainability for the University. The project will be incorporated into Manon's Environmental Science capstone senior thesis, which aims to look at the challenges and benefits of runoff management and urban drainage systems.
The third Green Fund Grant is being given in memory of Steve Maranzana, a long-time CACS member and a beloved member of campus.  As a staff member with the Campus Office of Environment, Health & Safety, Steve worked for nearly a decade on the protection of the environment and specifically as the primary caretaker of UC Berkeley's part of the Strawberry Creek watershed.  Before that, as a student at Cal, his studies focused on the functioning of ecosystems and healthy habitats and he spent much of his time as an undergraduate measuring, observing, and writing about the creek that runs the length of campus.   Environment, Health, and Safety will use this grant to install native plants as part of the Strawberry Creek Confluence Check-Dam Restoration Project.