Members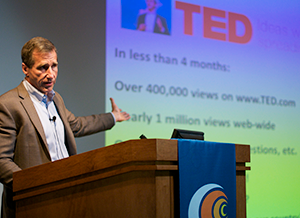 CACS membership, subcommittees and other organizational structure is guided by the committee Charter.
CACS has broad campus representation that includes over twenty members and ex-officios.
Membership Rosters
Older rosters, dating as far back as 2003-2004, are available upon request.  Please contact Kira Stoll.
CACS Co-Chairs
CACS has two co-chairs that are appointed annually – one student co-chair and one faculty/staff co-chair.
20152016 CACS Co-Chairs:
Pallavi Sherikar
Subcommittees
Executive
The subcommittee consists of the current CACS chairs, former chairs, other selected members of the Committee at large. Between meetings, this subcommittee works to set the course for CACS.
Additional Support
CACS has a student administrative intern to prepare agendas, meeting minutes, and more.  This year's intern is currently being hired.