2016-2017 General Committee Meetings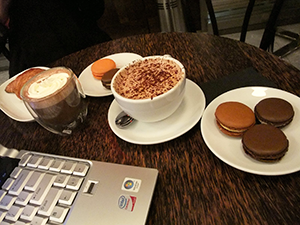 CACS general meetings are open to the public - please drop in! 
2016-2017 Dates
November 30

March 2, 2017, 1:00-2:30, 20 California Hall

            
AGENDA
CACS meeting agendas are usually set by the Executive Committee. To propose agenda items, email ideas to CACS Staff Co-Chair 
Lisa McNeilly
.
2016.11 – Agenda and Minutes
Executive Committee Meetings
CACS executive committee meetings are open to the public.
Dates
For meeting dates contact Lisa McNeilly (lmcneilly@berkeley.edu).
Location
Meetings are generally held in the A&E Building 2nd Floor Conference Room, room 202.